PRODUCE: Koroneiki olives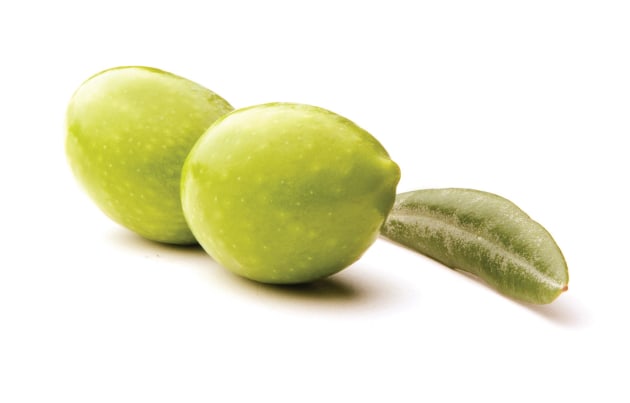 Koroneiki olives, aka 'wild olives', are growing in popularity as Australians become more adventurous in their tastes and move away from the tried and tested kalamata olives, tells Karl S. Chehade.
APPEARANCE AND QUALITIES
Koroneiki olives are quite unique. The leaves of their tree have two tones, light and dark green, and the olives vary from light green to dark purple. Some koroneiki trees have both green and purple olives.
Since it is such a small olive compared to other olives, it does take many more olives to create the same amount of olive oil, but the oil that it produces is quite superior.
The olives themselves are small and oval with a pointy nose, usually weighing about 0.3 to two grams, and are approximately eight to 12 millimetres in length.
The fruit produces some of the highest polyphenol content possible, which means koroneiki olives boast powerful health benefits.
IN SEASON
Koroneiki olives are in season from the start of April and may extend through to as late as October.
GROWING CONDITIONS
Koroneiki grow well in southern New South Wales through to South Australia as well as southern Western Australia.
They are best suited to a climate of long, hot and dry summers and mild to cool winters with lots of rain. And like most olive trees they do not like humidity and require ample drainage for soil.
Our orchards are located in the heart of the Fleurieu Peninsula, just south of Adelaide, and we have the advantage of a Mediterranean-style environment allowing us to produce some of the finest quality Australian olives.
FRUITING
Koroneiki begin fruiting earlier than most other varietals, approximately three years. Other cultivars will start bearing fruit anywhere from five to 12 years.
Koroneiki trees will start with small crops after three to five years, however will only produce a commercial crop after ten years.
FLAVOUR PROFILE
The koroneiki olive has a sweet aroma, with a delayed bitterness that does not overpower. For such a small fruit, it boasts quite a strong flavour.
TABLE OLIVE OR EXTRA VIRGIN OLIVE OIL
It is most commonly used for extra virgin olive oil, however it is also a lovely, unique tasting fruit.
Karl S. Chehade is the managing director of The Australian Olive Company. Contact him via (08) 8172 1799 or australianolivecompany.com.au.