Life Is Funny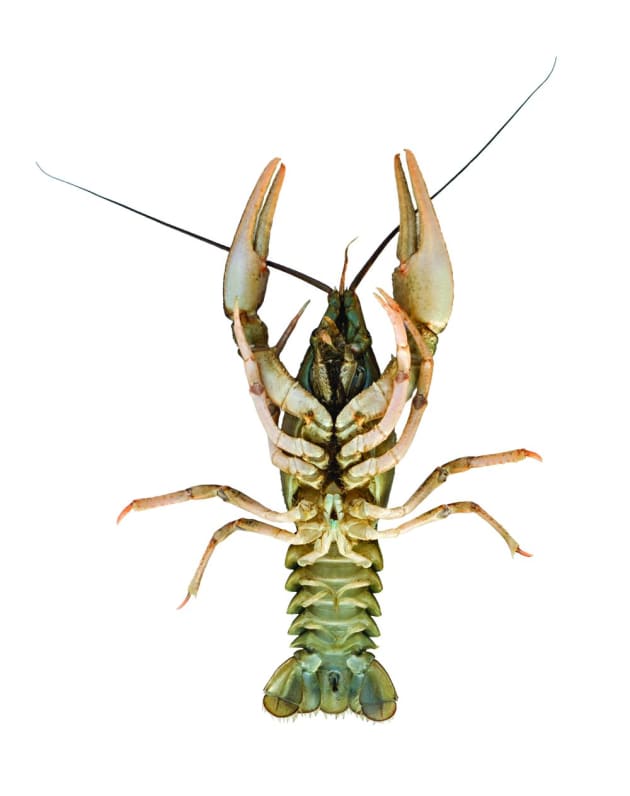 There are a few simple questions that demand deep consideration but they often never render answers until after the event. On the other hand, there are often simple solutions to complex questions that defy logic.
For me, it is more often simple questions - like why didn't I order that dish, why did I go to that restaurant or why did I trust that fisherman? - that are the hardest to solve.
In broader life there are many more perplexing questions however, such as how the insignificant can quickly become the significant; how the unfashionable can become fashionable and how readily available bargains become rare and expensive oddities.
There is no more obvious example of these issues than in the foodservice industry, where, like punting, success is often best determined in hindsight. As we all know, it is more common to find foodservice operators who are driven by the love of food rather than the love of ledgers.
Over the past 30 years in seafood, working across the supply chain from catching to cooking, I have been constantly inspired by Australian artisan craftsmen, be they working on boats, in seafood processing factories or in kitchens.
The changes in technology over this period have also been staggering. Seafood catching and handling practices have never been more capable of minimising the stress on seafood when it is caught and more apt at preserving the culinary integrity of the food product, all the way from the sea to the plate. Modern laws here in Australia prohibit the un-sustainable catching or growing of seafood, making our production amongst the most ethical and safe on the planet.
A significant amount of this increase has been in the out-of home dining sector. Seafood continues to be the growth protein of choice across menus from take-away tuck shops to fine dining restaurants. Seafood now occupies nearly 30 per cent of foodservice offers, clearly boxing well above its weight compared to the other proteins.
Australia has long been a net importer of seafood. However, in 2015 this grew to nearly 74 per cent of seafood consumed. That is a staggering 1 in 4 meals of seafood comprising primarily of an imported main ingredient.
The significant majority of these imports come from Asia, although we must remember that the catch from our close cousins across the Tasman in New Zealand are also regarded as imports here. The reality is that if it wasn't for the Kiwi's, we wouldn't have much fresh fish to go around.
The explosion of imports has provided an opportunity for all in foodservice – not only in the range of species and prices, but the range of quality. The globalisation of the seafood market has seen the growth in popularity of the superb deep water scallops from Nova Scotia and some might say it has underwritten the explosion of the lobster roll phenomena, through the use of lower priced Brazilian lobsters.
While it has been fashionable amongst many chefs and commentators to look down their noses at cheap Asian imports, let's not forget that for many punters, the opportunity to enter the wonderful world of enjoying seafood in a restaurant came via an $8 prawn laksa in Chinatown or a simple dish of salt and pepper calamari at the pub. Presumably, these dishes are comprised of imported seafood in order to satisfy the sell price limitations in these environments.
Recently, there has been much talk about Country of Origin Labelling (CoOL).
Simply, there is a call for legislation demanding that all seafood be labeled by where it is from on all menus, be they in a truck stop café or a fine dining restaurant.
While most fine dining restaurants proudly announce the provenance and history of the seafood on their menu, there are many operators who find this concept to be simply impractical, if not un-ethical, in an urban, imperialistic way.
For me, the concept of encouraging more people to eat seafood has become a lifelong mission. Removing barriers, threats or concerns about eating seafood for the average consumer is critical. I believe that stewarding the 'average Bruce' down the path of seafood discovery raises the opportunities for all in the seafood industry from catcher to cook.
If the entry point for a consumer happens to be an imported prawn, so be it. I live in the belief that through positive marketing, the differences and benefits of locally produced seafood can be highlighted and become an aspiration.
As a foodservice operator, the question for you should be will mandatory labeling of the Country of Origin of all seafood on your menu encourage more seafood consumption? Will it just mean business as usual or merely increase administrative red tape and compliance costs?
Seafood should be an important part of your menus. You should celebrate Australian seafood where you can but please consider if you really want more police watching your every move.
Lying, cheating and thieving in the seafood industry: some things change and some stay the same!
John Susman is the director of the seafood industry agency Fishtales. For more views, insights and understand of the seafood industry, visit thefishtale.com.au.