Curd your enthusiasm: A look at what's trending in cheese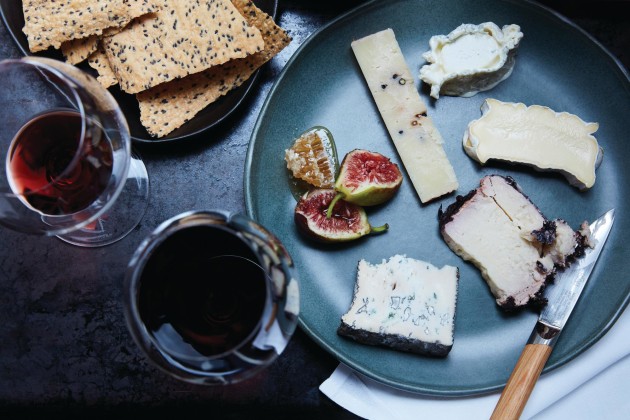 "I'd say the cheese is even better here than it is in Italy," says Paolo Masciopinto. "And I think Australians are open to learning about produce and the importance of knowing where your food comes from. I feel lucky to live in multicultural Melbourne, open to so many interpretations of cuisines, and also how they incorporate cheese."
Originally from Pimonte, the head chef of South Yarra's Bar Carolina has enjoyed discovering the broad nature of Australians' tastes in food and how eager diners are to try new things. Open to trying new things, he is constantly introducing guests to cheese they may not have experienced before.
Masciopinto's approach is one increasingly adopted by restaurants, bars and cafes around Australia. Certainly, more than ever, diners are hungry to try different types of cheese with a diverse, and often local, provenance.
Sydney restaurant, Nomad, is one such venue. Co-founder and co-owner Rebecca Yazbek is proud of the choices they provide diners.
"From savoury to sweet, cheese can be the star of the show or enhance other flavours and textures within a dish," she says.
More than that, having the right options of cheese is crucial. And theirs is an ever-changing menu. For that, Yazbek reveals, "We aim to support local farmers, growers and producers. We champion the little guys in a big, old warehouse in Surry Hills."
In addition, Nomad makes a number of their own cheese in-house, currently a haloumi and ricotta.
CHEESY INTRODUCTIONS
At French gastro pub, L'Hotel Gitan, cheese is also high priority. The head chef of the Prahran establishment, Rotem Papo, ensures it is always on the menu. "Apart from the obvious reason, that it's just delicious," he laughs. "What I love most is that cheese is versatile and ever-changing, it is always different."
For him, cheese is essentially a way of life and integral to his philosophy to food. "Coming from Israel, cheese is very much part of our diet," he says. "We typically have cheese at breakfast where there is a selection of soft and semi-hard cheese that are accompanied by different salads and eggs. I definitely broadened my grasp about cheese when I became a chef, working with different types of it, and even more when I arrived to Melbourne and discovered a vast variety of it."
And given the variety available in Australia, a variety should be enjoyed.
Yazbek agrees. "You can't just throw together a cheese plate with a standard blue, brie, cheddar and goats' anymore. Australians are a lot more educated these days which is great. We should try harder to source interesting and local cheeses."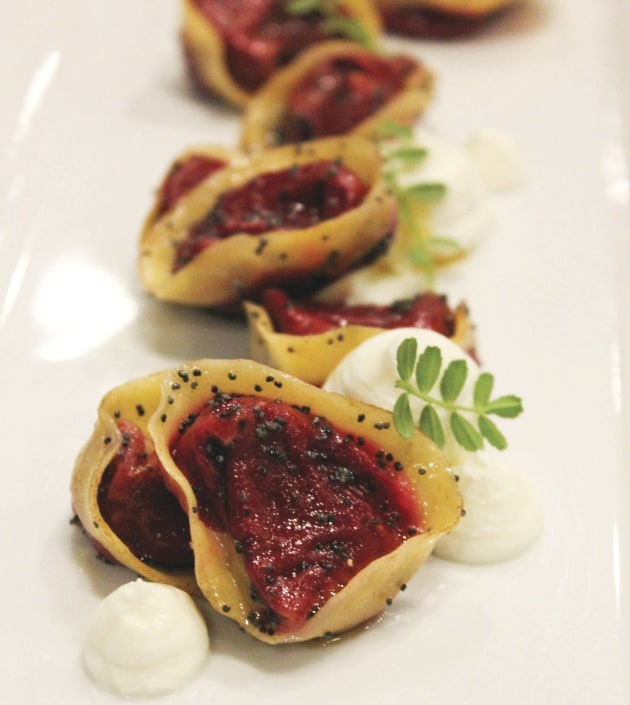 GRATE IT, GRILL IT, MELT IT
With provenance and versatility on the menu, chefs are seeking appetising and unusual ways to cook with and pair cheese.
At Nomad the focus is on simplicity and keeping things close to the source. Reflecting this is their house-made ricotta with smoked anchovies, guindilla peppers and sourdough baguette. Yazbek says, "It's only those four components on the plate – and each one has its place. Each item is the best of the best and it all comes together perfectly in my opinion. It was inspired by a dish of cheese and anchovies that head chef, Jacqui Challinor, and I had in Spain a few years ago. We love the contrast and balance of flavours."
At L'Hotel Gitan, Papo is excited about their three cheese souffle. "This dish is perfect for the cheese lovers," he says,. "It contains ricotta, mozzarella and gruyere, then served with a Parmesan tuille. We also have our cheese board which is changed regularly. I also like to play around with our specials, adding Parmesan for umami flavour, or beautiful raclette to melt over smoked ham, mushroom ragu and pomme fondant."
At Bar Carolina, Masciopinto and his team emphasise crafting Italian food with Australian ingredients. He says, "I don't think it makes me more Italian if I use Italian ingredients, I like to always incorporate local produce to bring to life Italian cuisine."
Accordingly, his menu features a cheese board with three, changing cheeses from their supplier Gippsland Cheese, a beetroot tortellini filled with creamy goat's cheese, and a dessert made from ricotta and cooked wheat.
However he is most excited about his fondue ravioli for winter. The dish features ravioli parcels filled with melted fondue cheese that pop in your mouth.
"To create this indulgent dish," he reveals, "I melt a generous serving of Fontina cheese, which is the Italian equivalent of French raclette. It's combined with a little bit of milk, flour to stabilise and egg yolks for colour. I then pour it onto a tray to slightly harden before piping it into the ravioli parcels. When you cook the pasta in boiling water, the cheese re-melts, providing a heavenly mouthful of cheesy goodness."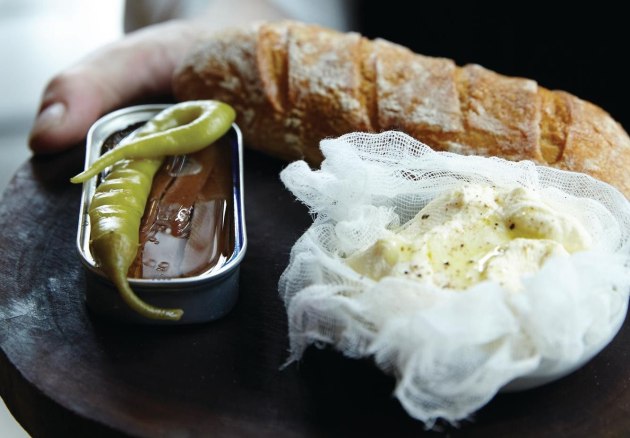 TO BRIE, OR NOT TO BRIE
So what do the chefs want to see more of on menus around Australia?
For Yazbek the answer is local cheeses. She says, "One such example is our local goats' cheese Willowbrae who are doing amazing things with their milks and they are just on the Hawkesbury, one hour north of Sydney."
Masciopinto, however, is going a little bit more old school with his response. He says, "Fondue. In my opinion, there should be fountains of fondue everywhere."