Australian kelp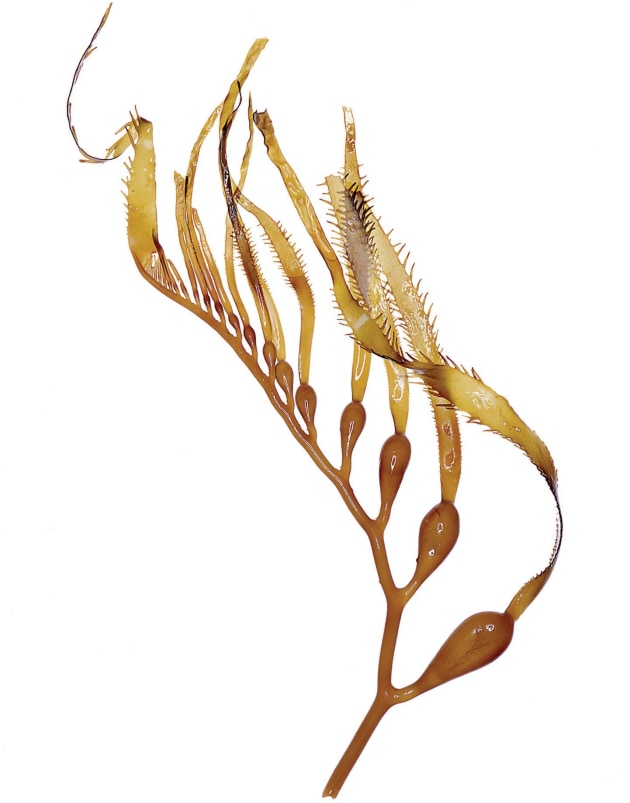 Kelp packs a punch when it comes to flavour and nutrition, so it's no surprise that it has become one of the world's hottest food trends in recent years.
Seaweed has a long culinary history; Japanese sea-farmers have cultivated wakame since the Nara period (AD 710-794), there is evidence that seaweed was an important source of food and medicine for early coastal settlers in the Americas, and it features in many different cuisines around the world.
Recent interest in native, wild and foraged foods has led to chefs seeking out the plethora of seaweed and sea vegetables growing in Australian coastal waters, exploring their umami flavours and experimenting with it for culinary use. Fresh or dried, roasted and ground, pickled or brined there are many creative ways to integrate seaweed into dishes, adding a complexity of flavours or simply used as an alternative to salt.
Kelp is a large brown algae of which there are around 300 different varieties. Common or leather kelp (ecklonia radiata) is just one of many varieties of edible seaweed that grow in abundance in southern Australian, coastal waters.
During spring and summer, kelp can be found washed up on beaches after heavy storms ready to be collected by foragers who comb the beaches as daylight breaks.
One such forager is Jo Lane from Sea Health Products, a business started over 40 years ago by Betty 'The Kelp Lady' Long from her property on the south coast of NSW. With a keen interest in kelp's high nutritional value (kelp is rich in vitamins and essential minerals; in fact, it has been found to contain 10 times more natural concentration of calcium than milk!), Betty embarked on months of research to identify the types of kelp and the techniques required to dry and mill it so it retained colour, flavour and nutrients. Betty coined the name 'golden kelp' and started selling her 'golden kelp meal' commercially in Australia, as well as overseas.
Jo, who now owns Sea Health Products, has a licence from NSW DPI (Fisheries) to forage Golden Kelp along the south coast of NSW, and continues to produce a range of pure Australian kelp products perfect for culinary use, including powder, granules, and, a new product in the final stages of development - dried kelp strips that can be added to water to produce a savoury umami seaweed stock.
Straight To The Source creates behind-the-scenes hands-on regional food experiences for chefs and hospitality professionals. For further information, please visit straighttothesource.com.au or email info@straighttothesource.com.au.