From a robot chef to a business-analysis gadget, managers will welcome these new technological treats.

Technology is creeping in to all aspects of life, and there is no denying the positive impact it can have on food service industry operations, where consistency and monitoring is key to survive in a tough market.

Innovative gadgets and products are hitting the market constantly, but two new arrivals this week can offer serious benefits to restaurant owners and managers looking to optimise their practices and reduce their stress load.

Chefs might start quaking in their boots at the news of a London-based robotics company that has unveiled a prototype of a robot that can cook. The dexterous robot comes equipped with an internal recipe book of over 2,000 dishes, all of which can be whipped up by the fully articulate hands.

Moley Robotics is the company behind the invention, designed in collaboration with Shadow Robot Company, and the robot was modelled on UK Masterchef winner Tim Anderson to ensure all the nuances of a good chef were captured.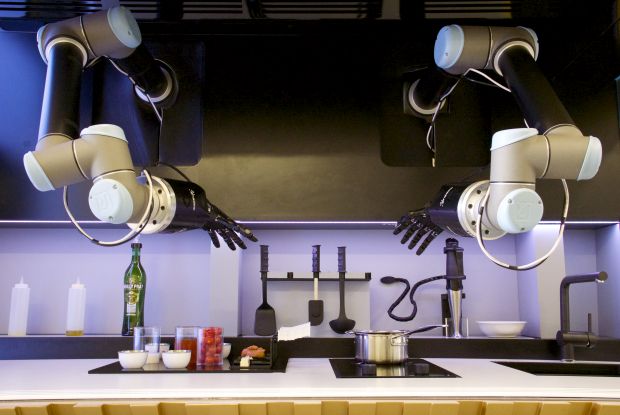 Anderson was also asked to test the robot's abilities by requesting it make a dish (crab bisque) for him, the result of which left the chef "stunned":

"To be honest, I didn't think it was possible," he said in a statement. "This is the beginning of something really significant: a whole new opportunity for producing good food and for people to explore the world's cuisines."

Moley Robotics hope to have the chef-robot ready to hit domestic kitchens in 2017, an announcement sure to delight managers but terrify chefs.

For a clever gadget available immediately, check out the OrderMate Control Centre, billed as 'Australia's fastest growing point of sale solution' and the latest product from industry stalwarts OrderMate.

This app enables managers to access information about sales at any time – home or away – easing key ordering and staffing decisions and allowing the business to be monitored in real time.

Control Centre works across smartphones, tablets and desktop computers and can even provide access to recent customer reviews so managers can keep tabs on the response of their diners alongside their business vitals.