Williamstown Beach welcomes San Sebastian-Inspired restaurant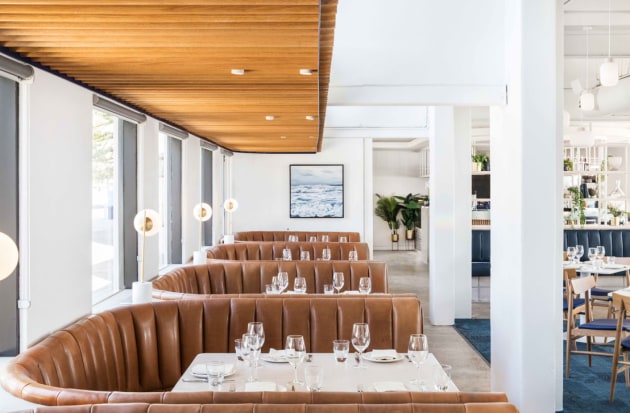 Childhood friends Dave Parker (of the San Telmo group) and Alex Brawn have partnered up to open Williamstown Beach's newest venue, Sebastian.
Taking over the former Sirens and Shelly's Beach Pavilion site, the waterfront venue takes inspiration from the Spanish resort town of San Sebastian. The focus, Brawn says, is on "using local produce and simple ideas to bring our memories and dreams of charring, smoking and preserving to life."
Accordingly, under the guidance of head chef Leigh Robbins, Sebastian's all-day menu features dishes straight from the charcoal grill and cold smoker with bold, flavour profiles.
Highlights include huevos rotos (soft eggs with ribbons of jamon, shallots and chickpea tendrils), gildas (white anchovy, green olive and guindilla pepper), whole flounder with burnt anchovy butter and crispy butter beans, and Chuleton-style O'Connor's premium pasture-fed black Angus steak.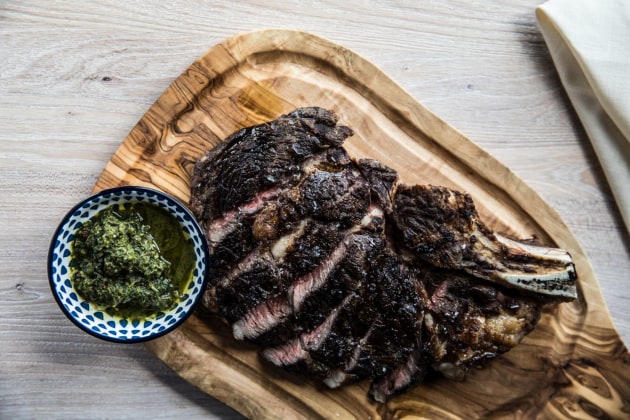 Sebastian will also be offering a selection of house-made, cured meats.
For drinks, the Williamstown venue offers a mix of local and international options, with a large focus on Spanish classics, including sherry, wines, vermouths, and sangria.
To tie their vision all together, Parker and Brawn enlisted Melbourne design firm, Ewert Leaf, to transform the art-deco building.
The result is a 250+ venue with a number of indoor and outdoor dining spaces, and a colour palette of white, blue and oak timber.
For further information, please visit sebastianbeachgrill.com.