What happens when Ben Shewry's away
As part of Melbourne Food and Wine Festival, the chefs at Attica, the 20th best restaurant in the world, mutinied against owner and exec chef Ben Shewry.
They team, lead by head chef Matt Boyle, created their own degustation menu, while Shewry watched from the dining room.
Each dish was created by one chef in collaboration with one front-of-house team member.
Boyle, who's been at Attica for eight years, was responsible for the first dish: rosemary and saltbush focaccia, which he made with Mike Russell from nearby Baker Bleu, who suppliers all of Attica's bread. 
Moving on, chef Phillip Frank created a dish with chicken and "last year's asparagus", employing fermenting techniques he has learnt under Shewry. This was paired with a cocktail of anise myrtle gin, Fino sherry and finger lime.
Chef Tommy Hope displayed his foraging skills through his starter, "Fire, Fauna and Foraged": a ring of foraged coastal plants and shelled mussels.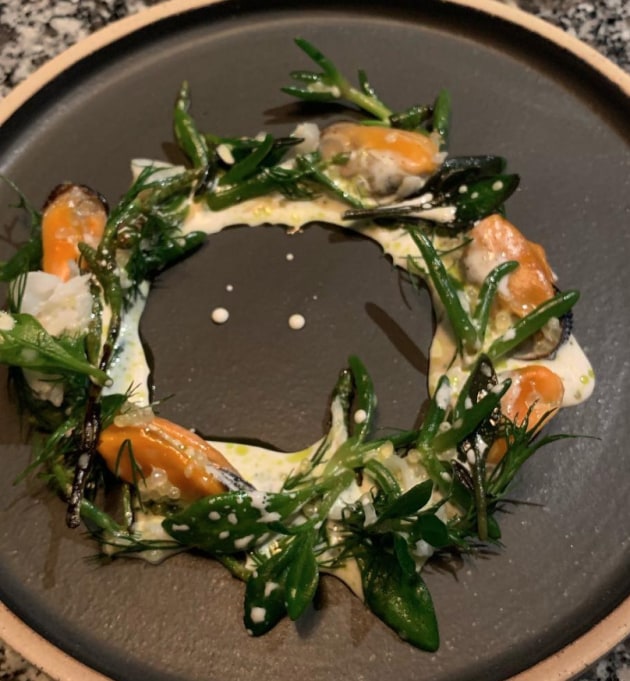 Next was chef Claire Ellis's "Pots of Gold" – baby beetroots from the Attica kitchen garden baked with native oregano and dirt, also from the garden, a technique she learnt at Attica during the last MFWF. The beetroots were served in pots, which Ellis also made herself for the night, with a sauce made from whey and local cream.
In the mains, chef Mark Catchpole made a segmented dish of pigeon, onions and muntries, backed by a Victorian Nebbiolo.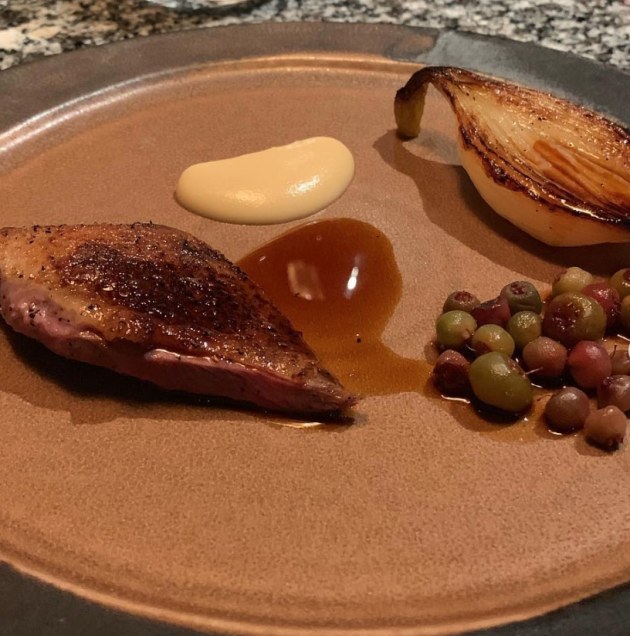 Hilary Wroe named her dessert dish "Kiwi vs Straya" – a take on a deconstructed pavlova using native Australian ingredients. Yes we know, the pavlova is a Kiwi dish. 
To finish was a playful poke at Shewry's famed savoury "Beach Potato" dish. The "Sweet Potato" version was presented in the same hard-shelled, egg-shaped sphere, coated in sauce, but this time consisted of potato ice-cream, custard apple, finger lime and kaffir lime and strawberry gum cream.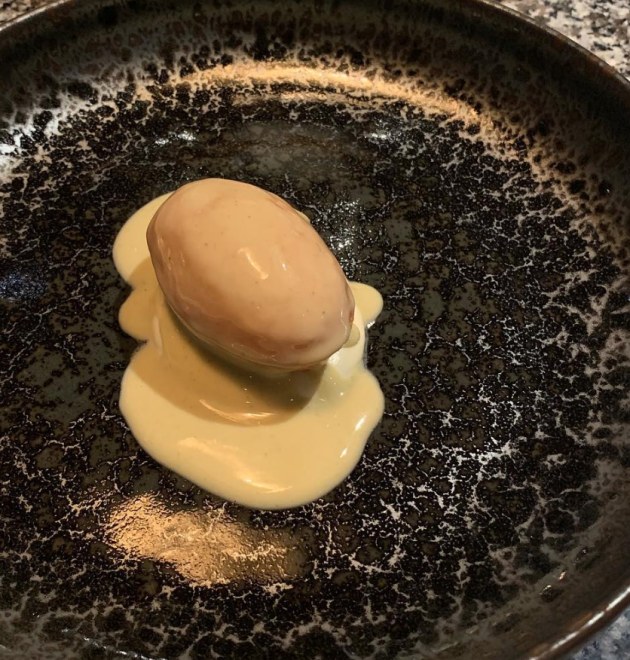 On Instagram Shewry said: "For months they worked in teams to create unique dishes and drink pairings that spoke of their different heritages and what they have learned in their time at Attica. I dined with my family without a single clue about what was to come. I couldn't be prouder of everyone and am blessed to work with such open, intelligent individuals."
Now it's back to work, Ben.
All photos reposted from @benshewry via Instagram.