Two chef heavyweights are opening a Sydney Harbour restaurant together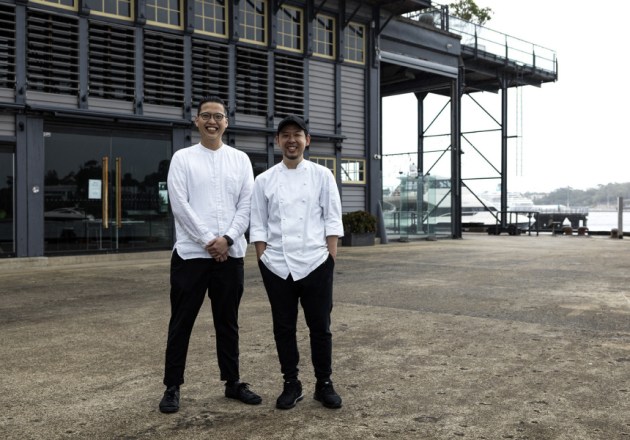 Sydney's Chase Kojima (Sokyo at the Star) and Melbourne's Victor Liong (Lee Ho Fook) are moving into the former Flying Fish site (it's now at the Star casino) on Jones Bay Wharf to open Chuuka. 
Liong, formerly Mr Wong and Marque, is know for his creative look at Chinese cuisines, while Kojima stands out as one of the city's best Japanese chefs. Neither are compromising their skills for this new venture, Chuuka's menu will include dishes inspired by both countries.
Last year Kojima heard that Flying Fish was moving and approached the directors with an idea for a Chinese restaurant. But with little experience cooking Chinese food, he called upon Liong to see if he'd be interested in filling in the gaps.
For hundreds of years Chinese food has been adapted in Japan, by both the Chinese immigrants and the locals, to use Japanese ingredients. Japanese food culture is so strong and the island's produce so distinct, that when foreign cuisines are introduced to Japan, they quickly evolve.
This restaurant is not exactly fusion, but a take the way people in Japan cook Chinese food, using Chinese techniques and Japan flavours.
The space will be big, spanning two dining rooms, indoor and out, with striking views of the Harbour, and a separate bar and bar menu. And a live seafood tank.
Chuuka is set to open in July.