Top chefs collaborate on Mona's new cookbook for eating Australia's pests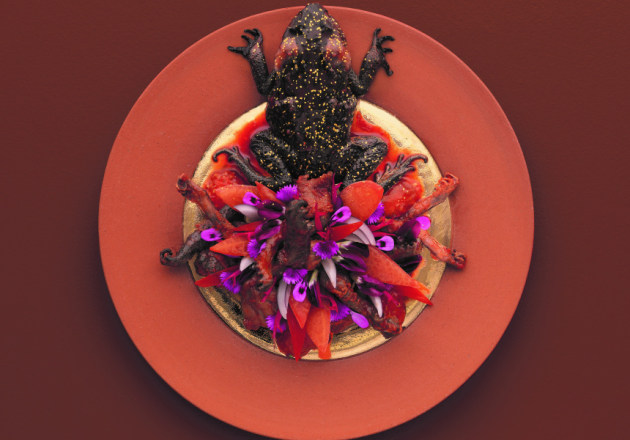 Dominique Crenn, Heston Blumenthal, Peter Gilmore, Christine Mansfield, Matt Stone, Shannon Bennett, Tetsuya Wakuda and David Moyle are some of the chefs that have contributed to a new cookbook released by Hobart's Museum of Old and New Art (Mona).
Eat the Problem by Mona curator Kirsha Kaechele ties together recipes and art that raise awareness of Australia's fragile ecosystem by addressing one of its biggest threats: invasive species. 
The aim of the book is to change the way Australians think about pests, and rather than investing time, water and energy into raising and slaughtering a pig or cow, why should we not hunt and cook rabbits, wild boars and deer?
The 544-page book contains recipes for David McMahon's sweet and sour cane toad legs, Shannon Bennett's braised rabbit with smoked potato, Matt Stone's yellow carp curry, David Moyle's pheasant with onion cream and wild fennel, and Christine Mansfield's sea urchin spaghetti. Vince Trim, head chef at Mona's Faro restaurant, has also created a few special dishes, like salt-baked possum and starfish on a stick. 
Kaechele spent five years on this book, which costs $277.77, a portion of the profits for which will be donated to building kitchen gardens in disadvantaged parts of the country. Eat the Problem is now available for preorder and will be released on March 25.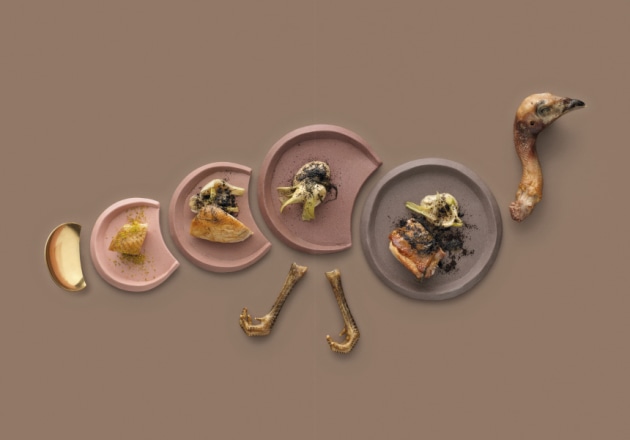 More information about the book and Kaechele's speaking tour here.