Tip Top Foodservice celebrates new branding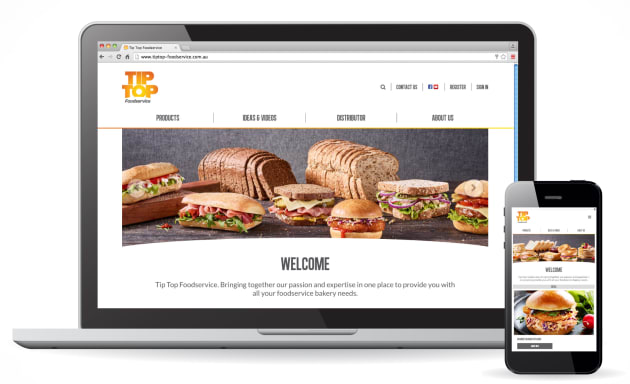 Tip Top Foodservice, the specialist foodservice bakery arm of George Weston Foods, known for such brands as Speedibake, AGB, Golden and Tip Top, has unveiled updated industry specific branding in Australia.
Tim Lucas, Tip Top Foodservice's marketing manager says the logo revamp was necessary. "Tip Top Foodservice supplies a wide range of bakery products and we wanted our new corporate foodservice logo to better reflect all of the brands and products we offer. Our new corporate logo retains elements of our most famous brand, Tip Top, whilst representing all of bakery through warm colours and sunrise cues."
To celebrate the launch of its new website and logo, Tip Top Foodservice is giving away a gourmet food weekend experience for two in Hobart worth over $1,800 plus return flights. The lucky winner of the gourmet experience will receive:
Return flights from their nearest capital city to Hobart
Dinner for two at Franklin
Two nights stay at Islington Hotel
Two tickets to MONA plus ferry return transfers with drinks and canapes on private deck
Car hire
Tour of Moorilla wines
$100 voucher for Bruny Island Cheese
Cascade brewery tour
Lark Whisky Distillery visit
To enter, foodservice industry professionals should head to Tip Top Foodservice's new website which was designed with busy foodservice owners and operators in mind.
Lucas says, "The new website gives a very clear picture of the huge range of solutions we have for busy foodservice venues across Australia. Customers are able to log in and mark their favourite or much-ordered products, identify their closest distributor and easily place orders knowing that they have the right details at the click of a button.
"With free recipes and tips for every single product online, customers have more resources than ever to be confident they are using the most cost-effective and versatile products on their menus."
To see the new Tip Top Foodservice website and logo, and to enter for a chance to win a gourmet food weekend experience in Hobart, please visit tiptop-foodservice.com.au/gfe.