Tilley and Wills hospitality group revitalises North Sydney's Greenwood Hotel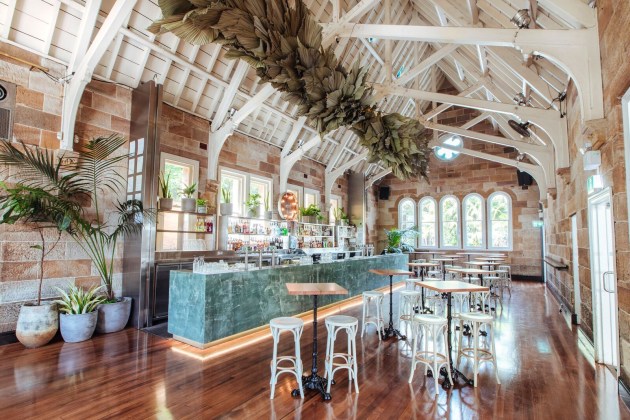 A freshly revamped Greenwood Hotel has relaunched in North Sydney with hospitality group, Tilley and Wills, in the driving seat.
Making a name for themselves snapping up Sydney icons and renovating them, company founders Simon Tilley and Nick Wills made their first foray into the hospitality sector in mid-2018 with the unveiling of a fresh-faced Verandah Bar and Restaurant and Social at Verandah in the CBD.
Greenwood Hotel is their second venue, with the pair more recently purchasing The Clovelly Hotel and Bistro Moncur Mosman.
The North Sydney venue was founded in 1878 as a church and later a school before transforming in 1992 when it became a hotel.
Wanting to highlight the historic building's original features, Tilley and Wills enlisted design firm SJB Interiors, landscape designers The Plant Room, and art studio Loose Leaf to overhaul Greenwood's interior with indoor foliage, dynamic lighting, and a specially commissioned sculpture.
And divided into five spaces, Greenwood features two courtyards, a lounge bar and 'chapel' with polished floorboards, rafters, and tall arched windows.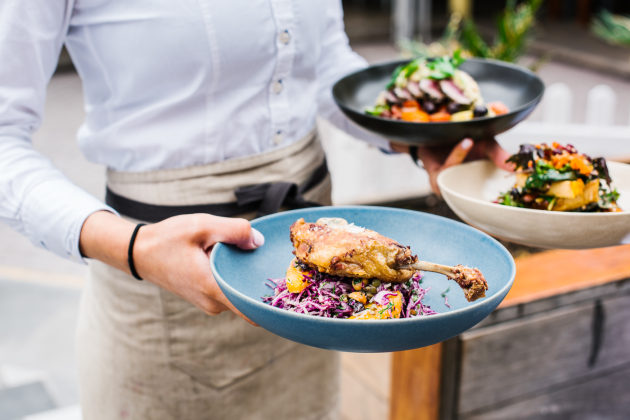 "The architecture of the original building is beautiful local sandstone with classic high, timber ceilings," says Wills.
"The new design features throughout are intended to accentuate these features, rather than detract from the existing architecture.
"One of the major changes is that we have included a new external bar in the northern courtyard, which is great in terms of increasing efficiency, particularly during events and on the warmer summer days.
"Opening up the interior space and reinstating the natural light is also serving to draw more people to the interior spaces."
For the Greenwood menu, collaborators group executive chef Brad Sloane and head chef Sam Matthews have pub-classic style menu, complete with burgers and beer-battered fish, accented with more nutritious options like the 'Hummus Super Bowl' with roast butternut, farro, broccolini, baby kale, carrot kraut, activated almonds, za'atar and vincotto dressing, and BBQ sesame chicken salad with cucumber, bean sprouts, chilli, coriander, baby gem lettuce, crispy shallots and a roast sesame, ginger dressing.
To complement the fare, the drinks list features various beverages including signature cocktails 'Roll Call', and update of a cosmopolitan garnished with a fruit roll-up in homage to the former Greenwood school, and the 'Aloe Vera Margarita' with aloe vera, tequila, lime and a dash of honey, served in a salt rim glass.