The sky's the limit for Melbourne cafe institution ST. ALi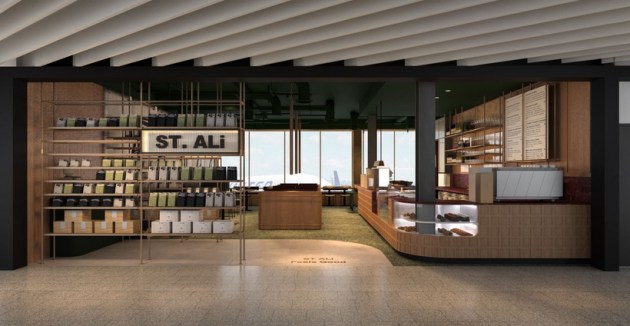 A new cafe from 10-year-old Melbourne coffee institution ST. ALi has landed in the international terminal of Melbourne Airport. 
Owner Salvatore Malatesta has guided a skilled team of coffee-makers and designers in launching the new cafe, which will be open from 5am-1am daily.
This will be ST. ALi's fourth cafe, following two in Melbourne and one in Jakarta, and will mean a reliable in-transit flat white.
"I believe there is a certain stigma attached to airport dining as sometimes quick, packaged, and simple," he said in a press release, adding that it's the aim of their dedicated culinary team to break that. 
According to ST. ALi's culinary director Daniel Dobra, the menu will be a mix of ST ALi's comforting classics such as the My Mexican Cousin breakfast burrito, cheeseburger salads, French toast and the Saints Chia Pot of coconut and maple-soaked chia seeds. 
"This menu is a snapshot of Melbourne's epic coffee culture," said Dobra. "And I put all of myself into the food I create. It's a reflection of Melbourne but also a reflection of me. I'd like to think if this menu was a person, they would be a funny, light-hearted, and jovial character."
The ST. ALi signature coffee blends will be in the hoppers and on the shelves for retail. The cafe will also stock St ALi's instant coffee blends in new 7-day and 30-day calendar-style travel packs. 
In addition to the large team of creatives behind the food and coffee, JCB architects and designers have worked on the spatial construction of the uniquely Melbourne-style space.
"The design of the store is really trying to capture the organic 'found' and bespoke aesthetic of ST. ALi South Melbourne, to leave travellers with a real taste of the rich Melbourne coffee scene," said designer and senior partner at JCB, Alison Palmer.
A more refined version of the original warehouse cafe, ST. ALi International Terminal features aged brass detailing and Pilbara-style marble.