The_Prince Kirrawee opens after $12.5m renovation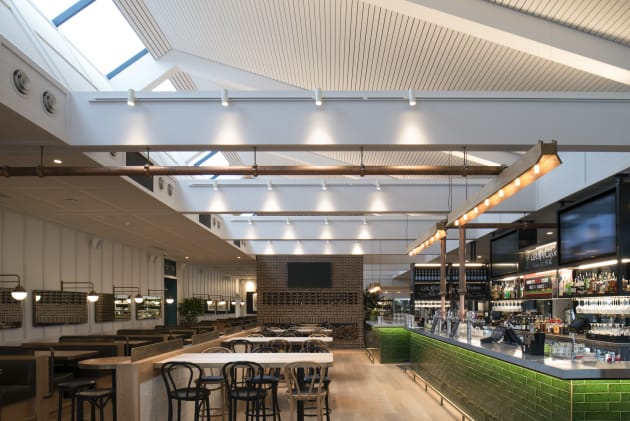 The_Prince Hotel, Kirrawee, has opened. Located 25 kilometres south of Sydney, the $12.5 million project is the only significant hotel to be developed in the Southern Sydney region in over 50 years.
Led by H&E Architects directors Glenn Cunnington and Christopher Grinham, The_Prince Hotel is the hotly anticipated project by The Feros Group, AC McGrath & Co and H&E Architects.
A reimagination of the suburban pub, The_Prince combines contemporary design with functional meeting spaces. Tthe venue incorporates an expansive lounge bar and bistro, garden terrace with dedicated play area, sports bar and gaming area.
Cunnington is thrilled to see the project finalised. He says, "It was about creating a sense of hospitality in what is otherwise an inhospitable light industrial area on a highway.To provide a gathering place that would appeal to all ages, not only men, but for families and for friends.
"When we came on board, the only question to answer was, 'What does a contemporary suburban pub look like?' From there, we worked with The Feros Group to create The_Prince, a place that responds to this question and demonstrates a balance of aesthetics, function and spatial planning."
The colour palette of whites, greens and browns together with the high ceiling, flooding of natural light and exposed beams combine to create an intimate and comfortable ambience.
The linear style bar wrapped in green elongated subway tiles is centrally positioned between the bistro and garden terrace to activate the two spaces, while an open pass kitchen, curated meat display and show grill invite guests to experience the
culinary theatre and reinforces the focus on quality food.
The bistro and lounge bar boasts an open fire place. While the outdoor dining area features an operable roof and integrated heating in order to provide a comfortable all-weather environment.
For further information, please visit theprincehotel.com.au.