The Melbourne bakery that supplies Attica's bread is expanding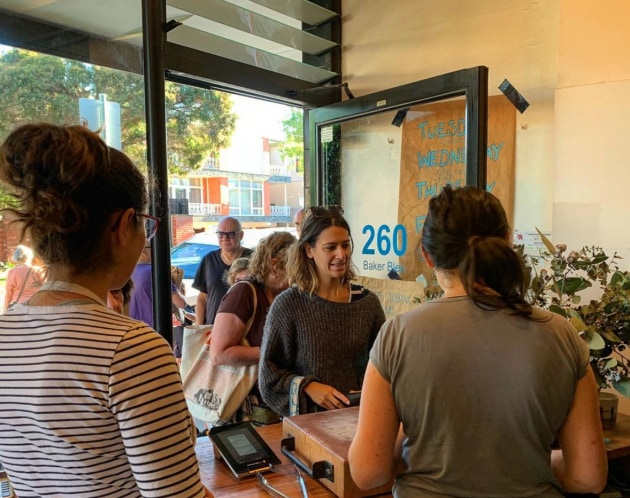 Baker Bleu in Melbourne south-easten suburb of Elsternwick is small. Front-of house it's just a counter, so lines out the door are common.
In fact the space is just 60-square metres, and not enough room to keep up with demand, according to baker and owner Mike Russell, so it was time for it to spread its legs and relocate.
Baker Bleu's new digs is 340-square metres bigger than the original. The Caufield North site, formerly a real estate agent, will open in May to include seating, a grocery space with shelves offering preserved goods and oils, and a new, larger-scale baking space. 
Before opening his own joint, Russell built his career at Melbourne's Baker D. Chirico and Sydney's Iggy's Bread.
 When he and his wife Mia opened the shop they were making mainly bagels, to cater to the local Jewish community. Two years later customers are waiting for a loaf of sourdough, white or rye, or a baguette, focaccia, bagel or challah.
Russell also supplies to cafes and restaurants around town, including nearby Attica, where head chef and owner Ben Shewry serves Russell's bread year-round.
"I think Mike is the future of baking in Australia," Shewry told Good Food in 2017.