The Grounds of Alexandria is opening a new 200-seat cafe in Sydney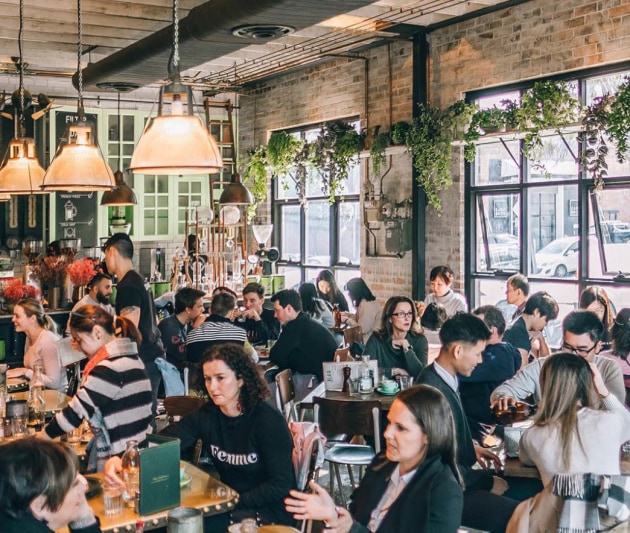 The Grounds of Alexandria, undoubtedly Sydney's most well-known brunch spot, is opening a new cafe in Everleigh. 
Owner Ramzey Choker says he's taken part of a former locomotive workshop at the redeveloped Australian Technology Park – not too far for the original Grounds.
The new 200-seat Grounds Roastery will be modelled on courtyards and villas throughout Europe and North Africa, Choker told Good Food.
 "We're trying to get some skylights in so we can get some more light in there for greenery. It is always my belief that if you're going to do something big you need trees," he said.
The venue will centre on a coffee roastery, run by head roaster Nick Ferguson who already runs the Grounds' wholesale coffee arm. 
Inside the cafe there will be espresso and brew bars, mezzanine seating, and all-day dining to be expected.
The Grounds of Alexandria opened in 2012 in a heritage-listed warehouse that was formerly a pie factory. Today it is one of the city's most well-known and popular eateries, will over 200,000 Instagram followers and tourists flocking into the beautiful garden venue every day. It is also one of the city's most sought-after event and wedding locations, with clients like Disney booking out the space for special events.
This is the third venue from the team, who also opened the Grounds City in 2017, which took the focus away from breakfast and onto dinner and cocktails.
If the new Grounds is anything like its siblings, it will be a spectacle, rather than just a place to eat, with a multi-million dollar fit-out price tag.