The Everleigh team to open new cocktail bar in Melbourne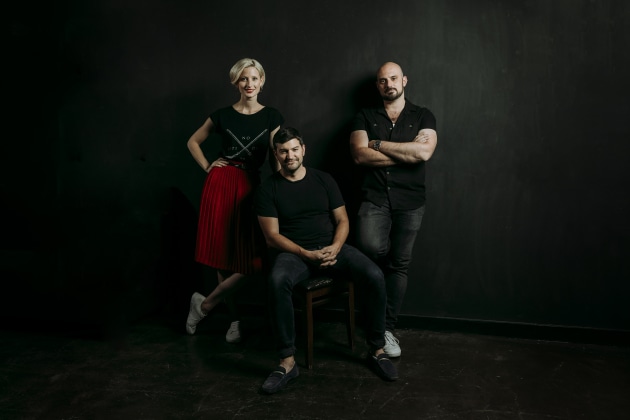 Made in Shade, the hospitality group behind The Everleigh, Heartbreaker and Connie's Pizza (inside Heartbreaker) in Melbourne, as well as spirit labels The Everleigh Bottling Co. and Navy Strength Ice Co., will open its third venue in Melbourne in May.
Michael and Zara Madrusan's next venture will be Bar Margaux, located in a Lonsdale Street basement. The bar is inspired by New York brasseries, which Michael frequented during his six years in the city in the early 2000s. 
The pair's two venues in Melbourne are like chalk and cheese. At the Everleigh, classic cocktails are served on vintage furniture but bow-tie wearing staff. It's demure and glamourous. Heartbreaker is not. At this dark, neon-lit bar, music blares while the staff whack on the lights overhead, and shots are poured late into the night.
"Margaux is going to be a combination of all our venues' offerings; she'll be sophisticated and feminine, but lively and late," says Zara.
Bar Margaux will focus as closely on food as it will on cocktails.
The venue will seat 80, with a dining room and a bar, where customers can order drinks and food seven days a week. Like Heartbreaker, Bar Margaux will also serve the late-night crowd, open until 3am during the week and 5am on weekends.
Chef Daniel Southern (fromerly Vue Group) has taken on the role of group executive chef and will design the Bar Margaux menu of French classics. After midnight, the main menu will be subbed out for a supper menu, which will be served until close.
There will of course be classic and creative cocktails, including wine based, aperitif-style cocktails, and half-sized Martinis and Manhattans, as well as a focus on wine and Champagne, with a listed dedicated to a mix of classic and natural varieties.
Michael says he's been planning this bar ever since he opened the Everleigh six years ago on Fitzroy's Gertrude Street.
"Had I had the money back then, I'd have put her downstairs, where Belle's is now. So it took a few years to realise, but I'm more passionate about the concept now than I've ever been," says Michael.