The bakery that supplies bread to Attica has expanded to a new (much bigger) location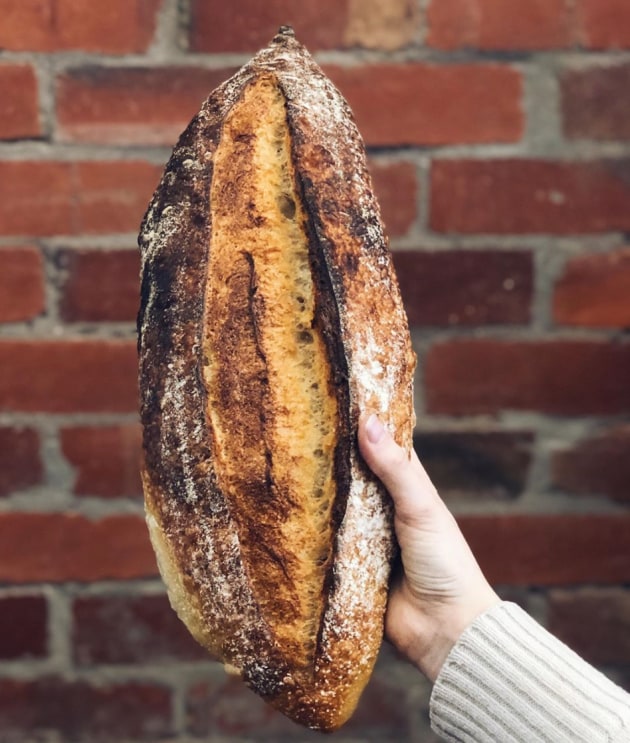 Baker Bleu in Melbourne's south-easten suburb of Elsternwick is small. Front-of house it's just a counter, so lines out the door have always been a necessary evil. But no more.

Four months after Melbourne threw a wobbly over baker and owner Mike Russell's announcement of Baker Bleu's expansion, the doors have finally opened on the new, much bigger Caulfield North location. 
The 420-square-metre space is considerably more spacious than the 60-square-metre original, which pushes some of Melbourne's best bread to customers and restaurants alike.
Baker Bleu supplies bread to Attica, Carlton Wine Room and Andrew McConnell's Meatsmith, as well as nearby cafes, but now the second shop will allow Russell to grow his baking operation and attend to the wholesale clients that have been sitting back patiently on a waiting list.
Before opening his own joint, Russell built a career at Melbourne's Baker D. Chirico and Sydney's Iggy's Bread. When he and wife Mia opened the flagship, they were making mainly bagels to cater to the local Jewish community. Two years later, customers queue for a loaf of sourdough, white or rye, or a baguette, focaccia, bagel or challah.
In the new digs Russell plans to expand the offering to croissants and pastries, as well as serve Market Lane filter coffee and install a few shelves for pantry goods. 
The original Elsternwick store will continue to trade until September, before the complete operation is moved to Caulfield North.