Sydney's Single O installs world-first self-serve coffee tap prototype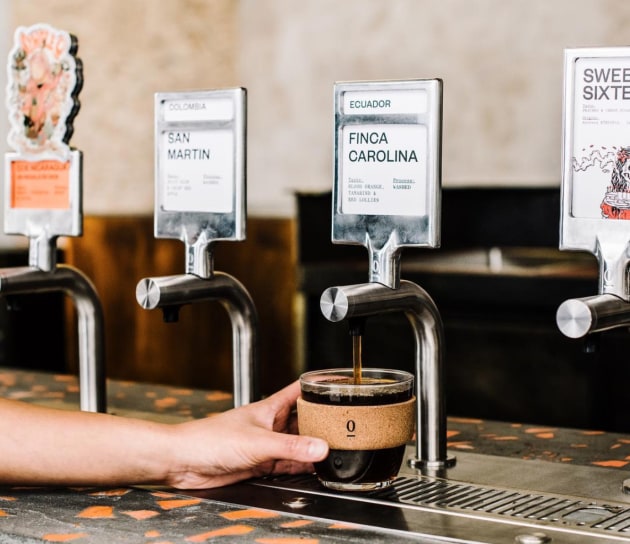 Single O's newly renovated Surry Hills cafe now features a world-first prototype of a coffee tap system designed specifically for batch brew.
"It's a prototype for now but we hope this self-serve, self-pay batch tap system will turn coffee tides, speed up wait times & open up a world of flavour," the team posted on Instagram.
Four taps, which look close to beer taps, line the brew bench and allow customers to tap and pay before pressing a button that pours one cup in 15 seconds. 
Batch brew is by far the most efficient coffee order, with savvy drinkers already flagging the long black, for which they may have to wait five minutes, for a batch brew that's poured on the spot. This tap system increases the speed and turnaround even more, now making it up to 40 times faster than espresso.
The tap system was also installed in an effort to reduce wastage and milk consumption, and education customers of the different flavours in single origin coffees – something the cafe is known for.
This concept isn't new, it's seen commonly throughout US airports, but Single O hopes that's a stigma that won't stick thanks to the care and effort they put into selecting and brewing their coffees.
"This is your gateway to sampling & savouring single origin batch brew at its best," the Instagram post continued.   
Single O will handing out free tap batch brews for 'Free Flow: Black Coffee Day' on Wednesday 17th of April. Just make sure you bring a reusable cup, sit in, or borrow one of their loanable mugs.