Sydney's Royal Botantic Garden seeks expressions of interest for food and beverage services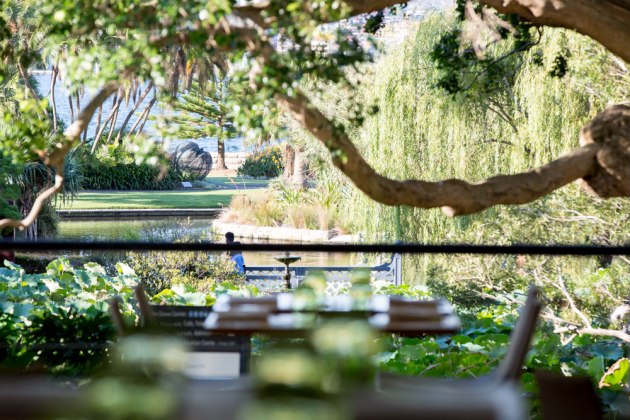 A rare opportunity has arisen at Sydney's Royal Botanic Garden and Domain. The iconic space is seeking expressions of interest for its three-existing and food and beverage venues.
The leases on Botanic Gardens Restaurant & Botanic Gardens Café, Pavilion Restaurant & Kiosk, and The Calyx & Calyx Café are set to end on June 30, 2018.
Expressions of interest may be lodged for one, two or all three of these venues.
Rocco Sergi, business development manager of Botanic Gardens & Centennial Parklands, says, "The Royal Botanic Garden Sydney is the ninth highest visited destination in Australia for international tourists.
"In the past year, more than ten million visits were made to both the Royal Botanic Garden Sydney and Domain.
"The food and beverage you consume while visiting an attraction is part of your visitor experience and we want that experience to be both memorable and world-class.
"Local, national and international audiences are more passionate and knowledgeable about food than ever before and we intend to celebrate Australia's food culture with the new operators at these landmark venues."
The Royal Botanic Garden Sydney and Domain occupies 30 hectares, and overlooks the Sydney Harbour, Opera House and Harbour Bridge.
The space hosts many events throughout the year, including New Year's Eve on the Harbour, Carols at the Domain, and charity and community events such as Mother's Day Classic, Sydney Running Festival and Run to Cure.
During the 2016/2017 New Year's Eve celebrations, 28,000 patrons attended eight simultaneous free and ticketed events at the Royal Botanic Gardens and Domain and in the new year, over 78,000 patrons attended the 2017 Open Air Cinema season at Fleet Steps.
Proposals are now open to be lodged by individuals, organisations, joint ventures or consortia.
Expressions of interest should include the necessary food and beverage experience of an applicant, business skills, commercial acumen and financial capability to manage, operate and realise the potential of these landmark venues.
Expressions of Interest close on Tuesday November 14 at 2 pm. For further information, click here for  NSW e-tender document tenders.nsw.gov.au.