Sydney's Hartsyard has been sold to its chef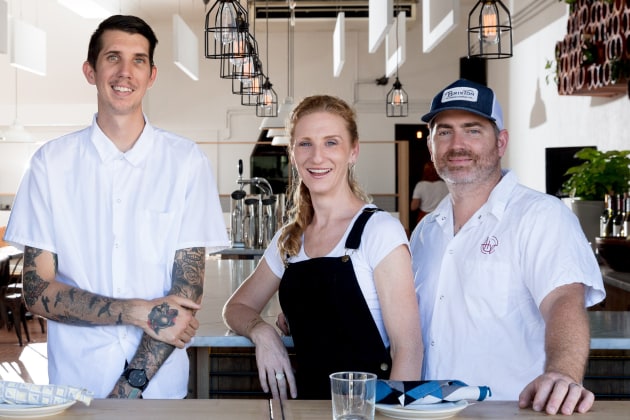 Sydney's Hartsyard, orignally a fried-chicken diner before it closed in 2017 and reopened as Hartsyard 2.0 serving more contemporary food, has now been sold.
Hartsyard shut in 2017 for renovations and reopened in January 2018 and taking the menu in a new direction, moving away from fried food.
Less than a year later, owners Gregory Llewellyn and Naomi Hart are stepping away after seven years, handing their restaurant over the their head chef, Jarrod Walsh.
"Jarrod and our general manager Andrea have been running the joint more or less without us for most of this year, so you won't even notice the difference," Hart said in a statement.
The pair will stay on until December 22, the last service of the year, before Walsh takes over on January 17.
"The friends we've made through guests, staff and the industry have added such richness to our lives. The experiences we've had, the books we've written, the bars we've opened, the mistakes we've made...we are braver but more cautious, calmer, wiser, more nuanced, more perceptive, so grateful and so, so tired. It's time," says Hart.
Hart and Llewellyn will remain at Hartsyard's casual sister venue, Wish Bone, giving the facade and menu an update in the new year.