Sydney's Bar Coluzzi fined $97K for short-changing overseas worker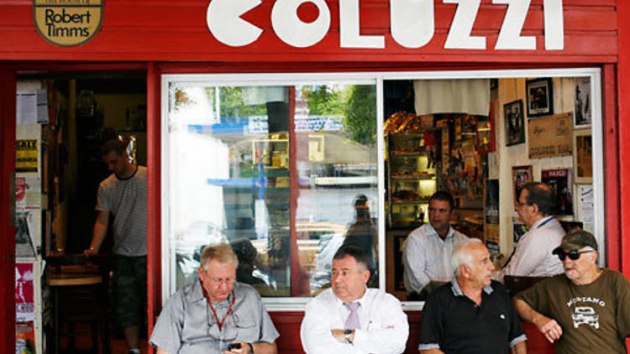 The operator of Darlinghurst cafe, Bar Coluzzi @ Victoria St, has be penalised more than $97,000 in the Federal Circuit Court following legal action by the Fair Work Ombudsman.
The court found that Tibor Vertes, manager of Bar Coluzzi, and his company Robit Nominees Pty Ltd, required an overseas worker to pay back thousands of dollars of her wages as part of a cashback scheme.
The Italian cook was sponsored by Robit Nominees to work in the cafe on the 457 skilled worker visa for 40 hours a week at an annual wage of $56,000.
It was found she actually worked 54 hours a week and that Robit Nominees had unlawfully required her to pay back almost $14,000 of her wages as part of a cashback scheme over a 15-month period until her resignation in November 2015.
Vertes told the worker that the weekly payment was required so the company could afford to pay her salary, tax and superannuation contributions.
"The manner in which the weekly repayments were paid suggested it was a scheme established to create the false impression that [the worker] was being paid her lawful entitlements," said Judge Manousaridis.
"The scheme was implemented in relation to an employee who was vulnerable because she relied on Robit Nominees to remain in Australia."
Inspectors also uncovered that Robit Nominees had underpaid the worker's annual leave entitlements, overtime rates and penalty rates for weekend and public holiday work, leading to a total underpayment of $39,686.
Vertes and Robit Nominees admitted to contravening workplace laws in court and have since paid back the employee in full.
The Fair Work Ombudsman has had previous dealings with Vertes after an alleged failure to pay an employee's entitlement on termination. At that time Vertes, a qualified lawyer, was acting as general counsel and director of a different company.
Judge Manousaridis referenced this, finding that as "Mr Vertes was an experienced business person and an admitted legal practitioner, it is inconceivable Mr Vertes was unaware of the legal obligations of Robit Nominees as employer."
The penalties imposed against Vertes and Robit Nominees follow similar findings across the country as the Fair Work Ombudsman cracks down on hospitality employers exploiting employees.
"We treat very seriously cases where employers take advantage of the power imbalance they have over vulnerable migrant workers by cheating the workers out of their basic, lawful minimum entitlements," said Acting Fair Work Ombudsman, Kristen Hannah.
Under the new Fair Work Amendment (Protecting Vulnerable Workers) Act 2017, penalties have increased for employers who deliberately exploit workers.
"There is no excuse for any business to underpay its staff, and visa holders are entitled to the same minimum rates as Australian workers," said Hannah.
Employees can report a workplace concern anonymously on the Fair Work Ombudsman's website. Please visit fairwork.gov.au, or contact the infoline 13 14 50 for more information.