Sydney chef Josh Niland to open Fish Butchery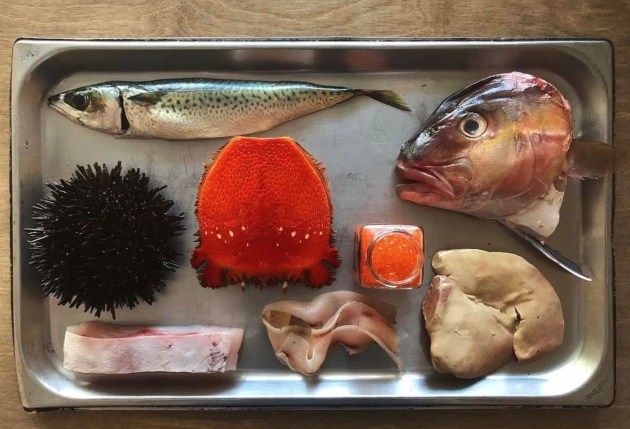 Saint Peter restaurateurs, Josh and Julie Niland, are proving that they have big fish to fry with the launch of their new Fish Butchery on Paddington's Oxford Street in April.
Josh Niland says, "We are really excited to be able to interact with our customers in a new way and to allow them to enjoy high quality seafood at home.
"Fish Butchery will also provide a home for our takeaway fish and chips and our custom made fish weights (used to cook crisp-skinned fish at Saint Peter)."
Designed to be a modern fishmonger, Fish Butchery will draw inspiration from its sister restaurant where all fish is handled dry and stored between 0 and 2°C in a static (no fan) coolroom.
This process helps to extend the shelf life of most fish species while also intensifing their flavour profile.
Accordingly, Fish Butchery will display fish in static refrigeration rather than mounds of ice.
Customers will also be able to purchase fish that has been dry scaled, gutted, filleted, pinboned and when appropriate dry aged.
Fish will also be available cut to order.
With a focus on sustainability, Niland also hopes Fish Butchery will draw attention to Australia's many under-utilised fish species.
To realise this, Fish Butchery will work directly with fisherman as well as the Sydney Fish Markets to bring a
variety of these fish to the Paddington.
Niland says, "We have been really taken aback by your support for Saint Peter, it has made all the difference.
"Fish Butchery is another solo venture for Julie and I and we really think you're going to like it."