Sushi wholesaler to back pay Chinese worker $13K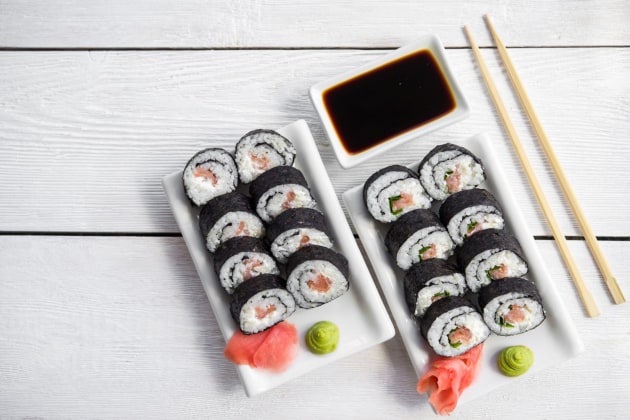 Perth sushi wholesaler and operator, Prime Enterprise Holdings Pty Ltd, is the latest foodservice business to be reprimanded by the Fair Work Ombudsman for underpaying staff.
As operators of a wholesale sushi preparation factory, catering service, and ten, Asian fast food outlets and restaurants across Western Australia, Prime Enterprise Holdings has promised to back pay a Chinese worker $13,047.88 as well as overhaul its workplace practices under a new Enforceable Undertaking (EU) signed with the Fair Work Ombudsman.
In Australia on a 457 spousal visa, the former worker was employed as a part-time sushi-maker at the company's wholesale food preparation factory located in the suburb of O'Connor.
Concerned that she wasn't being paid the correct rate for nightshift work over an 11 month period, the worker contacted the Fair Work Ombudsman.
The consequent investigation found that she had been paid flat rates of between $12 and $18.29 per hour, when  she was entitled to a base rate of $23.51, $47.02 per hour for Sunday shift work, and up to an additional $7.05 per hour for night shift allowances.
Prime Enterprise Holdings together with its company director, BaoRong Jia, have cooperated with the Fair Work Ombudsman investigation and entered into an EU to ensure future workplace compliance.
Under the EU, the worker will be fully back-paid by the end of this month.
The EU also requires the company to engage an external auditor at its own expense to conduct two audits and check compliance with workplace laws.
Plus all staff within their human resources, recruitment and payroll departments are to under workplace relations training and complete the Fair Work Ombudsman's online training.
Fair Work Ombudsman Sandra Parker says, "The Enforceable Undertaking ensures that Ms Jia and Prime Enterprise Holdings take significant steps to improve workplace practices, which will make a big difference for employees across the company's operations.
"This case serves as an important reminder to all business operators in Australia that it is never OK to pay migrants or visa holders a going rate that undercuts the lawful minimum wage rates that apply across Australia."
Prime Enterprise Holdings has also agreed to donate $5000 to the Metropolitan Migrant Resources Centre, which supports migrants entering the workforce.
For further information, please visit fairwork.gov.au or contact the Fair Work Infoline on 13 13 94.