Surry Hills' Evening Star Hotel relaunches as Gweilo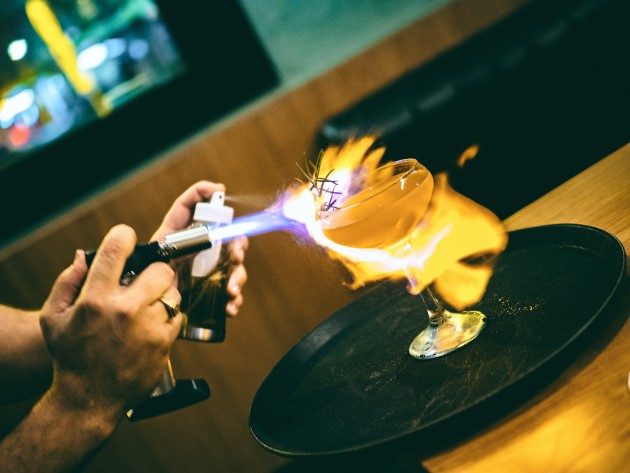 Having once played host to a game of pool by Nirvana bandmates Kurt Cobain and Dave Grohl, Surry Hills pub icon, Evening Star Hotel, has reopened following an extensive refurbishment and rebranding as pan-Asian bar and eatery, Gweilo.
The Marvan Hotels venue, which first tapped a keg in 1873, takes its new moniker from the Cantonese word for Westerners, aka 'foreign devil' or 'ghost man'.
And with Seb Gee (ex-China Doll and est.) heading the kitchen and Smoking Panda's former mixologist, Iain Guthrie, looking after the drinks, Gweilo aims to celebrate street food and share plates albeit with a western twist.
"I was heavily influenced by a recent trip to Hong Kong, combined with my western cooking background at Merivale's est.," says Gee.
"Gweilo is all about marrying western and Asian flavours – think eggplant parmi bao smothered in Napoli sauce."
Also on the menu are such dishes as spring rolls with umpkin, truffle and mushrooms  served with a roast eshallot nuoc cham, and Toohey's New rendang with wagyu beef and carrot ribbons.
To compliment the fusion menu, Guthrie's drinks program combines eastern and western flavours. 
The 'Gwei Sloe' is served with sloe gin, prosecco, lychee and rhubarb bitters, while 'Hadouken' is a mix of Roku Gin, rosemary Aperol, grapefruit, yuzu and Absinthe, with the flame lit at the table in front of guests.
The Gweilo bar also offers Australian and international wines, beers and liquor.
For further information, please visit gweilosurryhills.com.au.