Superstar menu for The Strode Family Dinner revealed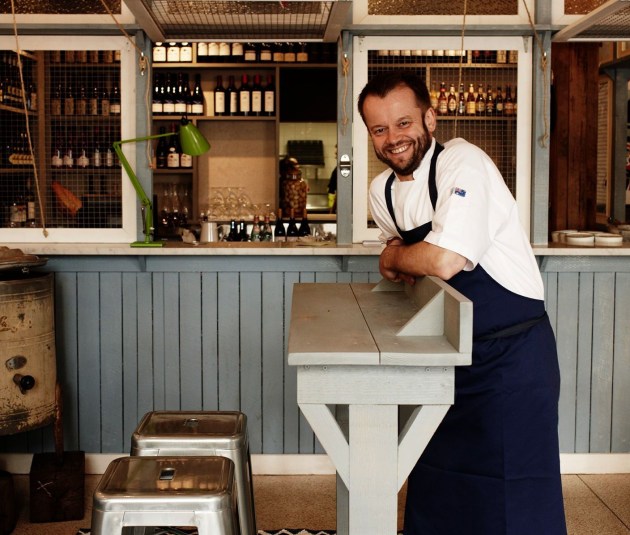 Giants of the Australian foodservice industry are coming together on March 27 to honour the memory of the late Jeremy Strode, and to help raise funds for Jeremy's wife Jane and their family.
The Strode Family Dinner will take place at ivy ballroom where 14 of the country's top chefs will donate their time and skills to curate a feast commemorating the much-loved cuisinier.
The menu will feature:
Canapes by Dan Hunter (Brae) and Lauren Murdoch (Merivale)
Herb toast and chicken livers
Crisp bread of kingfish, caper, olive, parsley and anchovy mayonnaise
Entrées by Martin Benn (Sepia), Christine Manfield, Dan Hong (Mr. Wong) and Jonathan Thorne (The Newport)
Yellow fin tuna, yuzu kosho, jamón cream, soba-cha cannoli
Smoked alpine salmon, celeriac, horseradish and friend caper salad
Strange flavour white cut chicken with sesame sauce and Sichuan chilli oil
Fried eggplant, roasted beetroot, green lentils, bitter leaves, goat's fetta
Main course by Danielle Alvarez (Fred's), Darren Robertson (Three Blue Ducks/Rocker), Mark La Brooy (Three Blue Ducks) and Morgan McGlone (Belles Hot Chicken / Natural History Bar and Grill)
Jezza's corned wagyu, mustard sauce
Sides to share - celeriac and kohlrabi remoulade with tarragon and picked mustard seeds, Bistrode salad, Jezza's carrots
Desserts by Lorraine Godsmark (Lorraine's Patisserie), Peter Doyle (est.), Martin Boetz (The Cooks Co-op) and Colin Fassnidge (4fourteen)
Valrhona chocolate passionfruit tart
Rhubarb, honey, vanilla and lime curd trifle
Peanut butter jelly and 'Rocky Strode'
Apple, hazelnut and bay leaf mille feuille
The event will also feature prize donations of a variety of unique experiences, rare wines and delicious goods to raise money on the night.
The grand prize, valued at over $50,000, will see Ben Shewry of Attica and Neil Perry of Rockpool Group travel to the winner's house to cook a private BBQ for ten guests.
The prize will include all food, fine wine and service for the night and the exclusive experience.
Other prize donations include:
Justin Hemmes, Merivale - Lunch for eight guests at the newly opened Bert's at The Newport, with return sea-plane travel – Valued at $8,000.00
Flour and Stone - A Flour and Stone cake delivered to you once a week for a year – Valued at $4,000.00
Sails on Lavender Bay - A private dining degustation experience for ten guests – Valued at $2,500.00
Neil Perry, Rockpool Dining Group - Table for 4 at Rockpool for steak tasting and matched wines – Valued at $2,000.00
Ben Shewry, Attica - Dinner for 4 at Attica to the value of $2000 (with priority reservation) – Valued at $2,000.00
Andrew Guard - 2 x magnums of Chateau Le Puy, 2014 – Valued at $2,000.00
Tickets are $300 and include canapes, a three-course shared-style dinner and drinks.
If you are unable to attend the dinner, you are still able to make a financial donation at the ticket link.
For further information, please visit ticketbooth.com.au/event/the-strode-family-dinner.