Stokehouse Q names new executive chef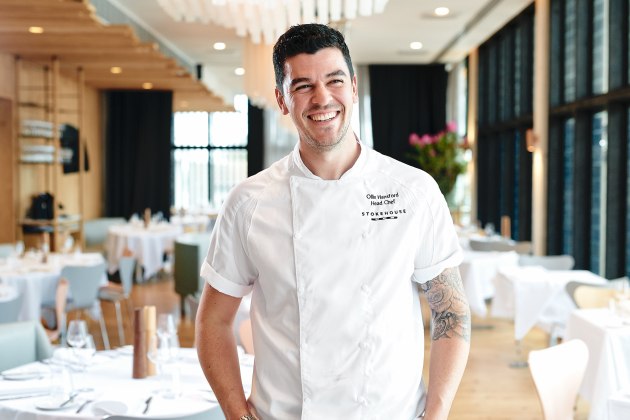 Stokehouse Melbourne's head chef Ollie Hansford has taken the role of executive chef to Stokehouse Q in Brisbane, replacing Richard Ousby who stepped down earlier this month after six years of service. 
Hansford, originally from Queensland, went to chef school in London before cutting his teeth under Michelin-starred chefs Simon Hague at Mallory Court and Galton Blackiston at Morston Hall in Norfolk. 
He commenced his career in Australia at Stokehouse Q in 2013, prior to accepting an opportunity at Gauge Brisbane as head chef. Hansford returned to the Van Haandel Group in late 2015, before being appointed to his current position at Stokehouse St Kilda in 2016. That year he was also awarded the Good Food Guide's Young Chef of the Year Award.
Hansford oversaw the relaunch of the decades-old icon, and last month celebrated its 30th anniversary. 
His food is sparklingly modern, celebrating local seafood from its raw menu to its mains. Even the playful snack menu finds a way to incorporate seafood into traditionally seafood-free dishes, like caviar on fried chicken, smoked eel toasties and seafood charcuterie. 
"I have been fortunate at Stokehouse St Kilda to have the support of a great team and the freedom to really consider which producers we work with. It is a big decision for me to make this move, however I am not leaving Stokehouse and I know that St Kilda is so well place and in great hands," Hansford said in a statement. 
The Van Haandel Group is now on the hunt for someone to join the lauded list of head chefs at Stokehouse St Kilda, which include Oliver Gould, Anthony Musarra, Maurice Esposito and Michael Lambie.