St Kilda's Hotel Esplanade to reopen this summer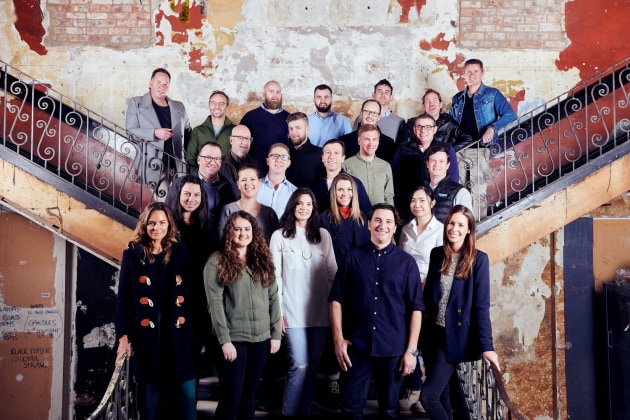 140-year-old icon, Hotel Esplanade, has been given a new lease of life by hospitality group, Sand Hill Road, and reopening in November they are looking to recruit over 300 individuals to join their team across food and beverage, sales and marketing, and music and arts.
After being closed for two years, Sand Hill Road bought the pub early last year with the intention of renovating the space.
On the day of the sale, Andy Mullins, Sand Hill Road director, recalls the previous owner telling him and his team that "we might have bought The Espy, but we'd never really own it. It belongs to the people of Melbourne."
Mullins continues, "We have always loved the pub, but we know that it holds a special place in many different hearts for many different reasons.
"There's no other pub like it in Australia."
Sand Hill Road then spent 12 months researching the buildings history and meeting local residents, artists, bookers, comedians, managers and the like, to hear about their memories of nights in The Espy's Gershwin Room and main bar.
The aim? Mullins says is to create a pub where all Melbournians feel at home.
"We're not trying to please one market, that's not The Espy," he says.
"We're going all out to create a world-class cocktail bar, and then only 27 stairs away have 800 people looking out to the ocean, drinking beers and smashing pizzas or heading into a gig at one of the stages inside.
"Different types of people, there for different reasons, day and night.
"That's always been The Espy - a melting pot of Melbourne."
With the help of Techne Architects, the refreshed Hotel Esplanade will offer guests "kick-arse Victorian grandeur" as well as a larger space to enjoy including sections of the building previously closed to the public. This will encompass the basement stage, an expansive main bar, garden terrace overlooking St Kilda pier, Gershwin Room, a casual dining kitchen, Mya Tiger (a Cantonese restaurant and cocktail bar) and The Ghost of Alfred Felton (a cocktail bar on the top floor). 
The second cocktail bar pays homage to Hotel Esplanade's former resident, Alfred Felton, a chemist and art-lover who lived and died at the hotel. 
The discovery of old photographs of his rooms inspired Mullins and the wider Sand Hill Road crew to impart the top floor with some of his spirit.
"We started delving into the history of Alfred and discovered what an incredible man he was," Mullins says.
"We want to create something he would be proud of and to keep his story alive throughout the venue.
"When Felton, a man many years ahead of his time, died, his bequest was left to various Victorian charities to support victims of domestic violence and The National Gallery of Victoria, which meant that the gallery's acquisition funds suddenly exceeded those of The National and Tate in London together (and has since purchased over $2bn worth of art)."
Overseeing Hotel Esplanade's menus is executive chef Ash Hicks. The venue's old loading bay will transform into a casual dining space and open kitchen with charcoal grills, pizza ovens and rotisseries.
There will also be food carts outside the Gershwin Room serving hot dogs, and roasted ducks at Cantonese restaurant, Mya Tiger.
Kevin Peters, Sand Hill Road group bars manager, and Matt Skinner, group sommelier, will create the pubs drinks list, which will include hand-selected cellars, and a beer and spirits barrel-aging program.
Live music will continue at Hotel Esplanade, with Rock-wiz creator Peter Bain-Hogg onboard as entertainment manager and three stages dedicated to  a wide range of bands and music styles.