Spitaki souvlaki joint launches in Melbourne's north-east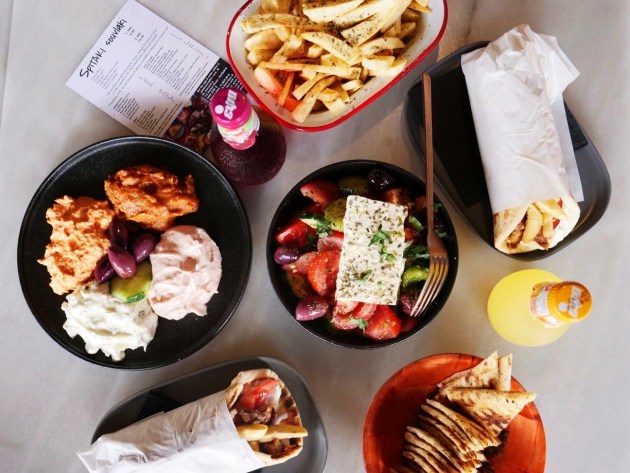 Restaurateur John Ghionis has opened his third, Greek restaurant, Spitaki, in the Melbourne suburb of Fairfield.
Sister eatery to Trapezi and Spitiko, retro-leaning Spitaki pays homage to growing up Greek in the 70s.
Meaning 'little house', the venue is fitted out with vintage album covers and a portable television with Greek soap opera playing quietly in the background.
The 'no malakies' mantra also means that when it comes to the pork, chicken and vegetarian souvlakia, salads and sides at Spitaki, it's all about simple, tasty, nostalgic food.
Ghionis says, "Do a few things, but do them really well. That is my life motto.
"At Spitaki, we just make really great, Greek food, with no weird twists and we source the best, and freshest ingredients."
At the heart of the kitchen is a charcoal spit on which various cuts of meat are slowly roasted and basted.
Also on the menu are Greek salad and the loukoumades (tiny fried doughnuts) served with honey, walnuts and cinnamon, Nutella, mascarpone, sokofreta or pistachio.
For further information, please visit www.spitakisouvlaki.com.