Seafood Industry Australia urges government country of origin verdict for foodservice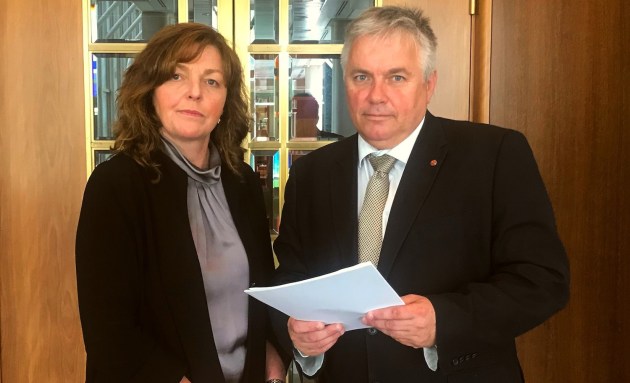 Seafood Industry Australia, the national body representing Australia's seafood industry, is calling on the Federal Government to release its findings regarding an investigation into country of origin labelling for seafood sold within the foodservice sector. 
Country of origin labelling for manufacturers, processors and importers with food products for retail sale in Australia was made  compulsory earlier this year, and since then pressure has been mounting from various industry bodies wanting to see an expansion of these regulations to include food sold at restaurants, cafes, pubs, and clubs.
In particular, Seafood Industry Australia has been disappointed with the slow reaction from the government.
The Seafood Origin Information Working Group (SOIWG) was established in November 2016 in response to the debate around the Competition and Consumer Amendment (Country of Origin) Bill 2016.
The last meeting for SOIWG was November 2017, however no report has been released in the near 12 months since.
"Seafood Industry Australia has been working hard to see mandatory country of origin labelling for seafood sold in the foodservice sector legislated and we cannot effectively prosecute the case further while these findings are not publicly available," says Seafood Industry Australia CEO Jane Lovell.
"During the country of origin debate in 2016 there was strong support for a consumer's right to know where their food comes from, and from July 1 this year this right was strengthened as the government tightened regulations on origin labelling for food sales in retail.
"What Seafood Industry Australia can't understand is why a consumer's right to know disappears when they dine out?"
Centre Alliance Senator for South Australia, and former submariner, Rex Patrick has called on the Senate Estimates Committee to release the report.
"It is unacceptable that the Government seem to be putting this in the too hard 'fishermen's basket'," he says.
"There is an anomaly in that consumers can find out where their fish come from at a supermarket but not from a restaurant 30-metres down the road.
"Consumers have a right to know where their seafood comes from."
With over 70 per cent of the seafood eaten in Australia is imported, some 86,000 Australians have signed petitions asking for mandatory country of origin labelling in foodservice as have two Senate inquiries.
More to come.