Salt Bae accused of wage theft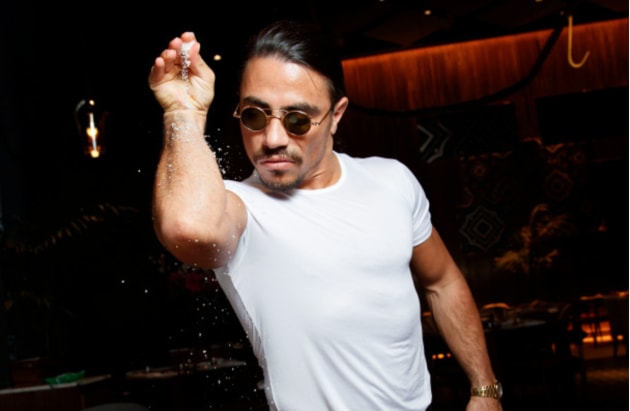 Nusret Gökçe, aka Salt Bae, who rose to viral fame in 2017 for a video of the chef and restaurateur seasoning a steak by raining salt down his arm, has been accused of wage theft across his new restaurant empire.
Springing off his internet fame, Gökçe expanded his Nusr-et Steakhouse brand, opening new restaurants around in Europe, the US and the Middle East. 
Employees at Nusr-et Steakhouse in Miami have now filed a collective lawsuit against the company for alleged underpayments and tip-pooling.
In January, former server Melissa Compere filed a suit, alleging the venue improperly disbursed an 18 per cent service charge that was automatically added to every bill.
In the state of Florida, hospitality businesses are not required to pay minimum wage rates. But all money left on the bill on the "tip" line must be directed to staff. 
Compere claims that employees were required hand over all tips to a cashier who then shared it with non-tipped employees, such as chefs and management.
As many as 200 employees are expected to have been subjected to the same practices. 
A trial date has been set for June 8 2020.