S. Pellegrino Young Chef Award Australian judging panel announced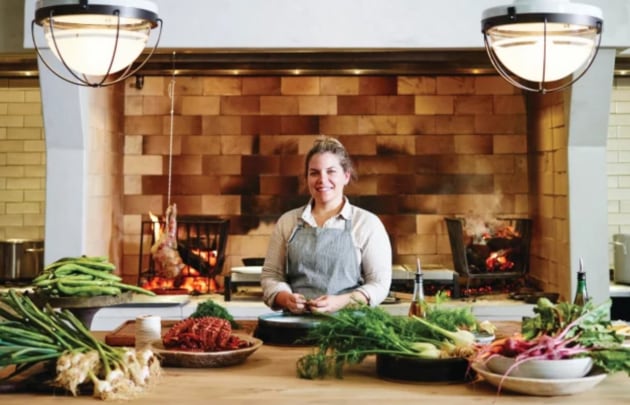 The S. Pellegrino Young Chef Award 2019/2020 Australian judging panel has been announced. Joining the line-up is Peter Gilmore, executive chef at Quay (Sydney); Jock Zonfrillo, chef and owner at Restaurant Orana and Bistro Blackwood (Adelaide); Danielle Alvarez, head chef at Fred's (Sydney); Dan Hunter, chef and owner at Brae Restaurant (Victoria); and Christine Manfield, an Australian culinary industry veteran.
The panel will also act as mentors for the 10 semi-finalists selected for the Australian cook-off event, which is scheduled for August 2019.
The winner of the Australian leg will progress to compete worldwide.
The 2018 Young Chef Pacific region winner was John Rivera from Lûmé restaurant in Melbourne, who went on to place seventh in the world in the Grand Final event in Milan.
Applications for S. Pellegrino Young Chef 2019/2020 are now open, closing on April 30. You can enter here.
The semi-finalists will then be announced in May 2019.
For the first time in 2019, the panel will judge the young chefs and prize three additional awards on top of the title of 'S.Pellegrino Young Chef'.
The four awards are as follows:
Fine Dining Lovers Food for Thoughts Award: Voted by the online Fine Dining Lovers community, this award will be for the young chef who best represents their personal belief within their dish.
S. Pellegrino Award for Social Responsibility: Voted by an internationally recognised voice on sustainability in food. This dish will represent the principle that food is best when it's the result of socially responsible practices.
Acqua Panna Award for Connection in Gastronomy: Voted by mentors who represent 50 countries around the world, the winning dish will be the one that reflects a connection between different cultures on the plate, celebrating a global approach to gastronomy.
S. Pellegrino Young Chef Award: Voted by the esteemed panel of Seven Sages, this winning chef must demonstrate unrivalled technical skills as well as genuine creativity, and they will have also displayed a strong personal belief about gastronomy, that will convince the Jury about their ability to become a catalyst for positive change.