Ross Lusted's the Bridge Room to close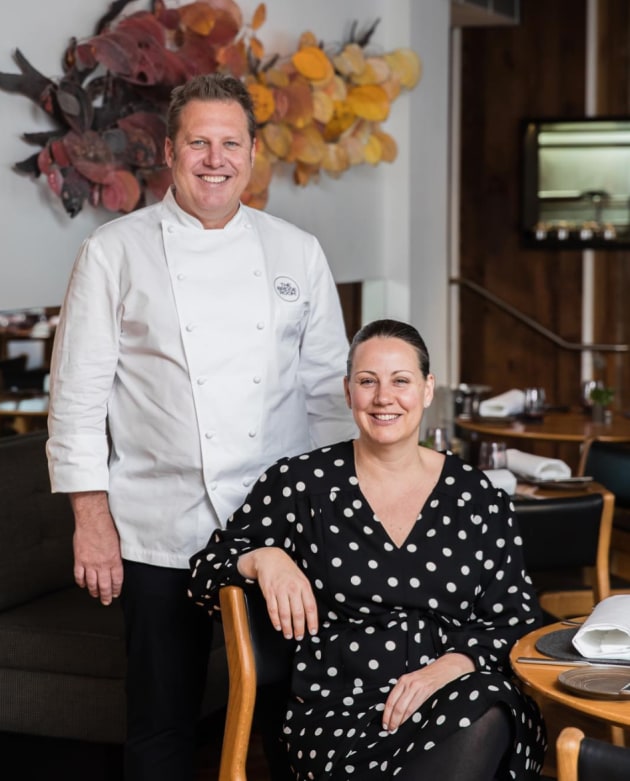 Chef Ross Lusted and wife and partner Sunny Lusted have announced they will close their Sydney fine diner the Bridge Room next month.
But they insist this isn't sad news, as the duo will now dedicate their time to opening a new project in 2021. This time the restaurant will be independently owned by the couple, without the help of their Bridge Room business partner Leon Fink of the Fink Group, who is also behind Quay, Bennelong and Firedoor.
"Running The Bridge Room the way we do is hard work, and leaves very little headspace for what we're planning, Ross told the Australian. "This is a very positive story from our perspective."
He also said the restaurant's staff will be absorbed into the Fink Group. No details of the new venture have been announced, other than it won't be in the same habourside, Art Deco site.
It's hard to ignore the context of high-end venues closing in Sydney, like Sepia last year, and Billy Kwong, Bistro Moncur and No.1 Bent Street all closing soon.
Opening in 2011, the Bridge Room has carved out its place beside some of the city's great fine-diners. The couple opened the restaurant after 10 years abroad, before which Ross was the executive chef at Rockpool Group.
In eight years the Bridge Room has walled endless accolades, including the Good Food Guide and the Australian's Chef of the Year in 2013, and being named on almost every top 100 restaurant lists around the country since opening. In 2018, delicious named the Bridge Room ninth best in New South Wales, while restaurant manager Patrice Noble was awarded the best in service at the most recent Women in Foodservice awards.
The Bridge Room's final service will be April 27.