Rockpool Dining Group launches Mexican venue with Patrón Tequila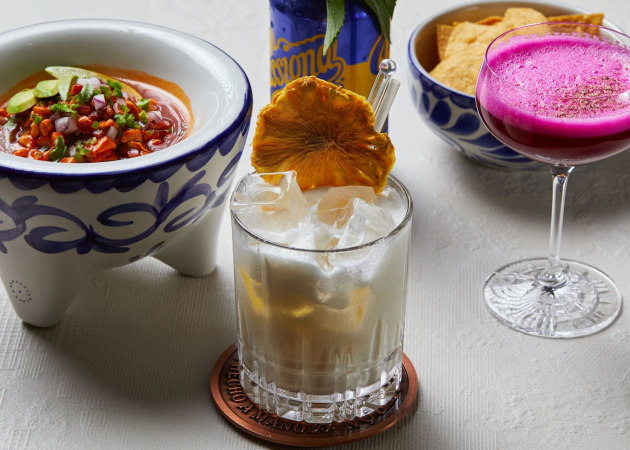 Sydney's newest Mexican restaurant and bar, Bar Patrón by Rockpool, opens its doors in Circular Quay next week.
The result of a partnership between Rockpool Dining Group and Patrón Tequila, the venue will feature a drinks program curated by ultra-premium, tequila producer Patrón as well as a celebration of Mexican flavours and Australian produce.
Rockpool Dining Group culinary director, Neil Perry, oversees the menu that has consciously focused on bold dishes at accessible prices.
"With a menu that preserves the integrity of Mexican food and the very best tequilas on the planet," he says, "we will not only deliver a truly unabridged Mexican experience, but an unprecedented experience worldwide."
Designed by Grant Cheyne, The Bar Patrón by Rockpool makes full use of a large, window-side Carrara marble bar and views of both Circular Quay and the Harbour Bridge.
The fitout also draws inspiration from Mexican haciendas, Caribbean and Creole bungalows and sub-tropical Queenslander timber homes. Accordingly, the colour palette is white with accents of green, orange and red tones.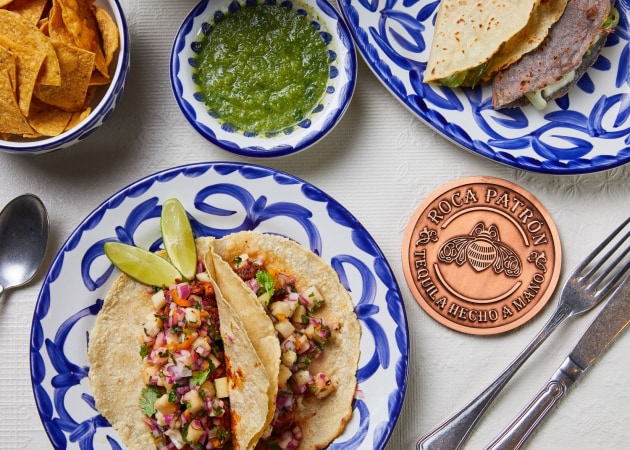 The Bar Patrón by Rockpool menu will feature lunch, dinner, pre-theatre and late-night dining options, including such snacks as empanadas, tamales, quesadillas and tacos; soups and small plates of esquites and tostadas; tortas and traditional sandwiches; and larger plates of enchiladas, enmolada con pollo and shared taco platters. 
The drinks list will include a collection of Silver, Reposado and Añejo tequila is enhanced by the Roca Patrón and Gran Patrón luxury collections, as well as five limited and numbered barrel select tequilas that have been distilled exclusively for Bar Patrón by Rockpool.
Signature cocktail, 'Millionaire Margarita', will be custom-made tableside and features Gran Patrón Platinum tequila, freshly squeezed citrus juice and a salt and sugar-laced rim.
The menu also features the rare Patrón en Lalique Serie 1 and 2. There are just 500 bottles of Lalique Serie 1 worldwide and only 299 bottles of Lalique Serie 2. Each limited-edition crystal decanter costs over AU$10,000.
And amongst the wine are bottles from Spain, Portugal, Argentina, Chile, France, the United States and Australia.
Rockpool Dining Group CEO Thomas Pash is thrilled to have collaborated with Patrón Tequila.
He says, "It is a privilege to partner with the world's most prestigious tequila producer, Patrón, and bring a first-ever gastronomic experience in Australia, indeed to the world."
Bar Patrón by Rockpool opens to the public on Thursday March 8.