Register now for Foodservice Australia 2017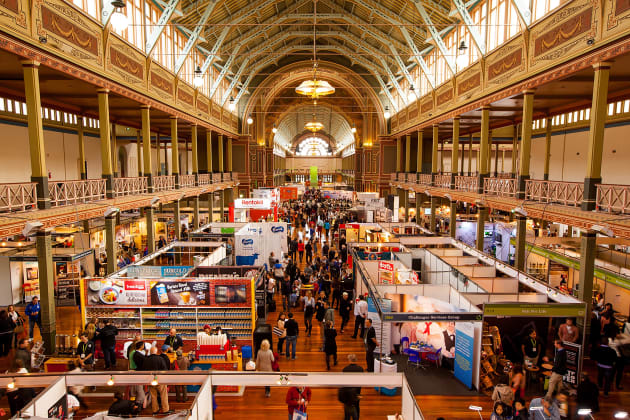 Foodservice Australia takes over Melbourne's Royal Exhibition Building from May 28 - 30. And with over 250 exhibitors displaying the latest in food, drink, hospitality and catering equipment, you won't want to miss out.
Event director Timothy Collett says the show provides a vital space for the industry to make new connections and new business.
"Restaurateurs are often stuck in the four walls of their establishment," he says. "They are relying on reps coming through the door or perhaps a trade magazine to tell them what is happening.
"This is a unique opportunity to take charge and seek out new ideas in a really time efficient manner. And they might even have some fun.
"For the exhibitors it is a chance to meet new customers and generate new business. Plus they also get to speak with their regular clients. Because it is a neutral environment it might be a different conversation to the one they might have over a kitchen bench. Or they might meet different people in the same organisation that influence the purchasing decision."
And for the first time, Foodservice Australia will showcase be two full levels of exhibitors. They include all the major food and equipment suppliers, as well as dozens of regional and artisan producers.
In addition, this year's program includes the National Restaurant Conference, Chef of the Year, Patissier of the Year, Seafood Showcase and Australian Pizza Championships.
So don't miss out and register today - it's free for anyone working in the hospitality industry.
To register, please visit tickets.lup.com.au/foodservice-australia-2017.