Ōra King salmon announces semi-finalists for 2018 awards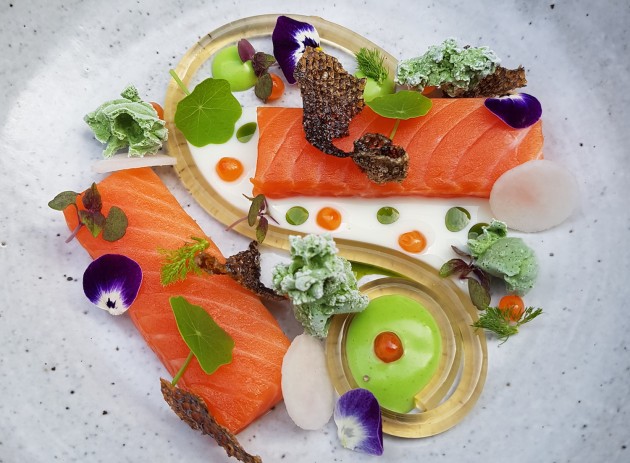 The Ōra King Awards return this October, and ahead of the event, and the New Zealand salmon producer has revealed the names of the six Australian semi-finalist chefs who will proceed to the next round of judging.
The theme for the sixth annual Ōra King Awards is edible masterpieces, with creations seeking inspiration from a particular art work or artist.
Each dish will see chefs be judged on their technical style, artistic interpretation and geography, as well as composition, taste, execution and x-factor.
The 2018 competition received 63 entries from across Australia, as part of 185 total entries worldwide.
This year's semi-finalists for the Ōra King Awards are:
Arnaud Pellegrino (Barangaroo House, Sydney) - "The Heart", inspired by "Balloon Girl" by Banksy


Christopher Bonello (MPD Steak Kitchen, Melbourne) - "Ōra King in 5D", nspired by "Must Take Stock of Myself" by Tom Samek


Christopher Taylor (MPD Steak Kitchen, Melbourne) - "Salmon 'brain tartare', goat's curd skull, skin crackers, nasturtium and cucumber water, smoked caviar", inspired by Ron Mueck


Jesse McTavish (North Bondi Fish, Sydney) - "Hanging Fish", inspired by "Mungil" by Veronica Lulu Fatima


Michael Cole (Georgie Bass, Flinders) - "Salmon + Beetroot Obsession", inspired by Hugh Evans


Michael Demagistris (Polperro Winery Restaurant, Red Hill) - "Cannelloni of Ōra King salmon, bisque, burnt hay, Red Hill truffle, finger lime, smoked caviar", inspired by "Spiral Jetty" by Robert Smithson
The semi-finalist dishes will be judged from August 15 to September 9, with the competition finalists announced on  September 17.
The finalist chefs will then travel to Nelson, New Zealand for the Ōra King Awards on October 16, where the award-winners will be revealed.