R U OK? launches online mental health-awareness course for hospitality workers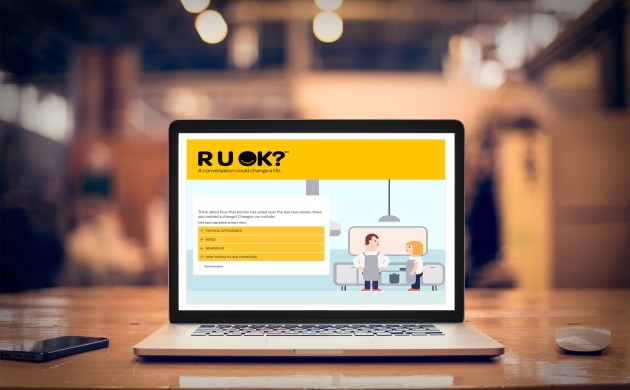 Suicide prevention charity, R U OK?, has released a free online course, dedicated to helping foodservice and hospitality workers navigate mental health issues and to look out for one another.
Developed in partnership with Allara Learning, the interactive, R U OK? online course was created in response to research which revealed some startling figures about the industry.
The survey, commissioned by R U OK?, found:
80 per cent of hospitality workers felt that such mental health issues as depression and anxiety were a challenge for the sector;
50 per cent of respondees revealed that in the past 12 months they had been asked by a colleague whether they were okay when they really needed it; and
40 per cent had thought about asking someone if they were okay, but didn't. A further third of those surveyed felt that it wasn't their place to ask the question.
So to help foodservice and hospitality workers recognise the signs of someone who may be struggling as well as figure out the correct time and place to ask, "Are you okay?", and how to respond, the new online short course offers important tools and advice.
"While many in the hospitality industry understand the value of compliance and skills training, the importance of staff's mental health and well-being is sometimes overlooked," says Allara Learning CEO Andrew Lewis.
"We hope this new R U OK? course encourages hospitality workers to look out for one another and provides them with the practical skills to help a colleague who may be struggling."
The online course will be complemented by workplace resources, featuring the tagline 'Chances are one of your work family need to talk'. Resources also include display posters, stickers for roster boards and conversation guides.
Foodservice and hospitality workers are able to access The R U OK? online course freely via: allaralearning.com.au/RUOK.