Queensland fish-and-chip shop forced to close after backlash against name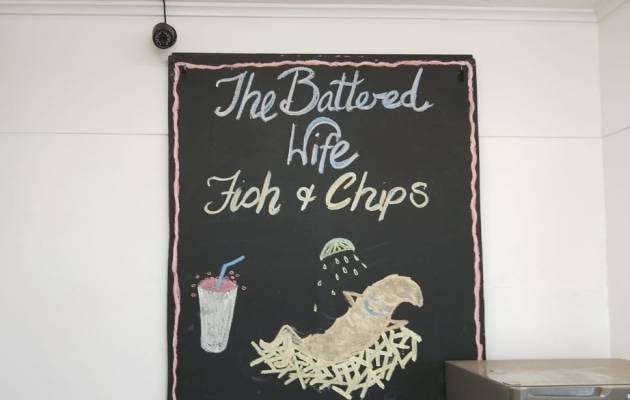 The Battered Wife fish-and-chip shop in northern Queensland has been forced to close after owner Carolyn Kerr received criticism for her business name.
In November 2018, Kerr was met with a flood of comments on social media calling the Innisfail restaurant name "disgusting". Queensland MPs also voiced their outrage, including Attorney-General Yvette D'Ath said, "That business is completely out of step with what [the] community's expectations are."
The former police officer claimed that she hoped the business name would raise awareness for domestic violence. She told the ABC: "I've been around domestic violence – I was a copper way back when, and after that domestic violence liaison through courts, and then I found myself in a situation where I was in that as well and I just thought 'you know, it's my little stand to try to make awareness'."
Yesterday on social media Kerr made a tearful video in which she explained that she's closing due to being "the subject of an abusive witch-hunt."
She also claimed that anti-abuse organisations had threatened to throw bricks through the shop window. The shop's window has handwritten text that reads: "The only battering anyone need know :)"
She also spoke of complaints that had been filed against her business for "child exploitation" but said that an impending Fair Work audit was the main reason she decided to close, due to the financial strain.
"Last week I was informed that anonymous complaints were made to Department of Fair Work, who are now acting on it and doing an audit on my business," Kerr said in the video. "I believed that I had audit insurance like any small business should have, but I was informed this morning that it actually only covers tax audits and not Fair Work — I just can't see any way that I can trade my way through it."
The tops comments on Kerr's video are in support, shaming these organisations for causing a small-business owner such "pain".
The Battered Wife is set to close on January 28.