Proud to Be a Chef winners announced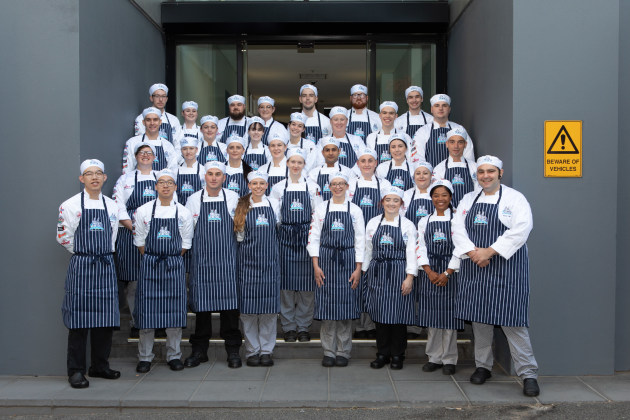 This year's Proud to Be a Chef mentorship program has come to a close, after 32 apprentice chefs from around the country gathered in Melbourne for four days of professional mentoring.
The four days took them to a masterclass at Charlie Carrington's Atlas, dinner at Scott Pickett's Matilda, as well as cooking workshops and tours of Victorian dairy farms.
The 32 had to submit a dish to be selected for the mentorship program, on the final day of which each chef cooked off with their dish for a panel of judges, who chose the winning chef. 
The top title was awarded to Joel Noble, who's just nabbed a job at Dan Hunter's Brae. His dish, Duck and Beetroot, was "perfectly cooked" and "exceptional" according to judge and Anchor Food Professionals executive chef Peter Wright.
Noble has been awarded a $7,500 culinary scholarship which will be tailored to his personal interests and goals.
Best Savoury Dish was awarded to Brandon Hardiman for his grilled John Dory with handmade ravioli accompanied by fresh ricotta and seafood foam. 
Proud to Be a Chef mentor Christy Tania said, "Brandon's dish showcased kitchen skills, presentation, seasoning and flavour, and the overall texture and balance was perfect – it was beautifully cooked."
Best Sweet Dish was awarded to Tess Wilson for a circular sponge filled with coffee crème patisserie and fresh mandarin segments, topped with a lace biscuit drizzled with mandarin sorbet and garnished with several dollops of mandarin puree. 
"It was beautiful to eat – the sponge was light and delicate and the combination of the sweet filling with the tart flavour of the mandarin created a lovely contrast," said mentor Scott Pickett. 
This was the 20th anniversary of Proud to Be a Chef, and Jeff Dhu, director of Fonterra Foodservice said, "We had 32 very engaged apprentice chefs who put 100 per cent of themselves into the program, and their demonstrated dedication, commitment and passion was exceptional. Each year the quality bar has been raised and that's happened once again – our finalists just keep getting better and better."