Pope Joan 2.0's five best-selling dishes so far
In June 2019, Matt Wilkinson resurrected his beloved Brunswick East cafe Pope Joan in the CBD. Now, it's open day and night. As one of Melbourne's least-expected but most-anticipated openings of 2019, we asked Wilkinson what's been selling in the new digs.
1. Devilled eggs on sourdough, with bacon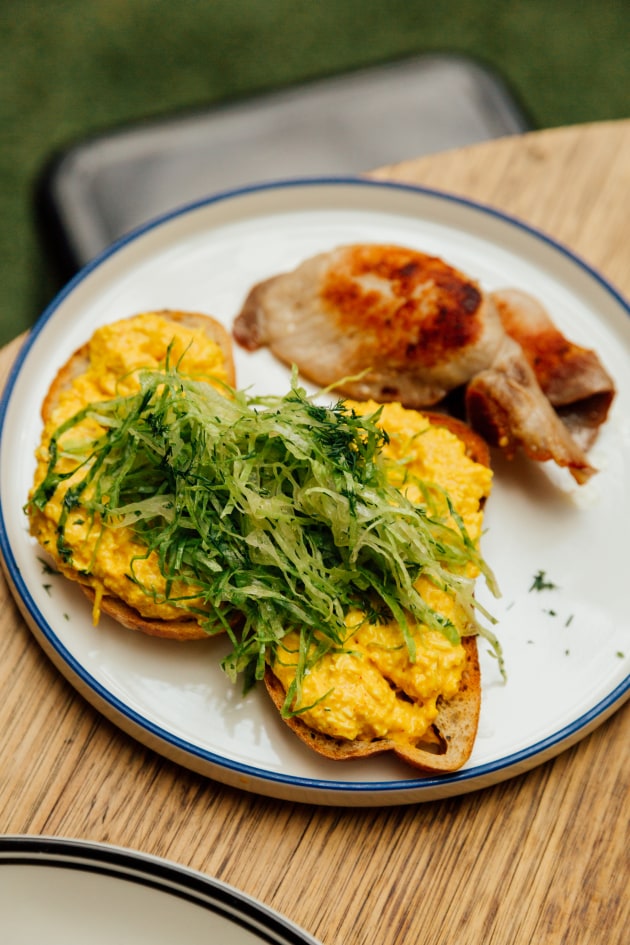 A customer favourite at breakfast. This is curry-style smashed boiled eggs with a hint of chilli, spread on La Madre potato and rosemary sourdough with finely chopped cos and Pacdon Park free-range bacon.
2. Sardine and pickled shallot on toast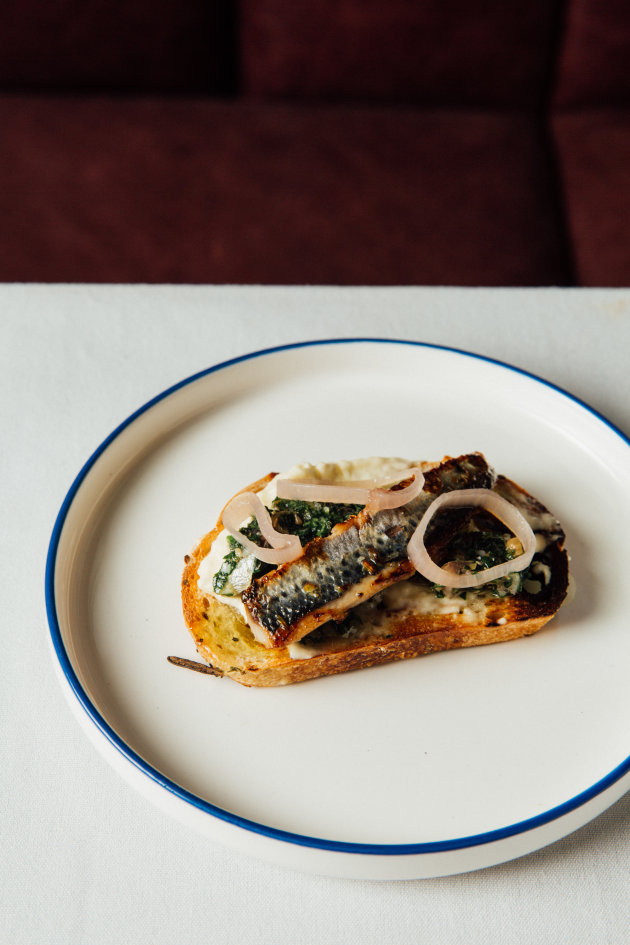 A simple fried West Australian sardine sits on house-made focaccia that's lightly grilled and topped with Parmesan cream, salsa verde and pickled shallot rings. This will be an evening-snack-menu lifer.
3. Cuttlefish cooked over coals, harissa, almonds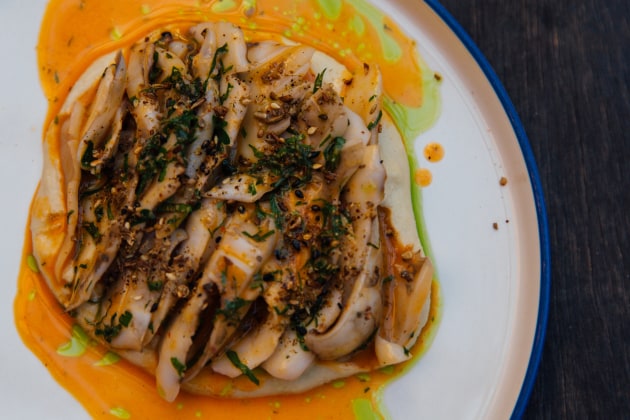 Victorian cuttlefish is slightly charred over ironbark coals, thinly sliced and mixed with harissa. It sits on a thick ajo blanco (almond cream soup) and is sprinkled with our seed dust to add crunch.
4. Reuben of Warialda Belted Galloway pastrami, smoked mozzarella and red kraut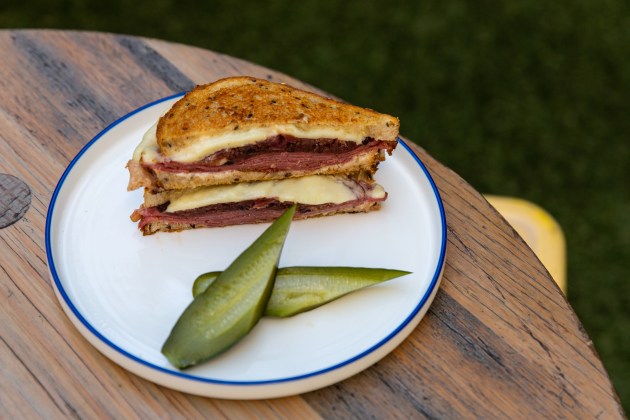 We couldn't have not brought this from Brunswick East to the city – people would have put my head on a fork. It's always been one of our most popular dishes. It's lightly pressed and toasted, and served with a housemade sweet pickle.
5. Mr Wilkinsons' Dirty Martini
Okay, so this isn't a food item, but we sell heaps for after-work drinks and it is also my favourite boozy beast. A simple dirty martini of Four Pillars dry island gin, Maidenii vermouth and my smoked green olives.
Photography: Annika Kafcaloudis.