Pinot Palooza returns to Australia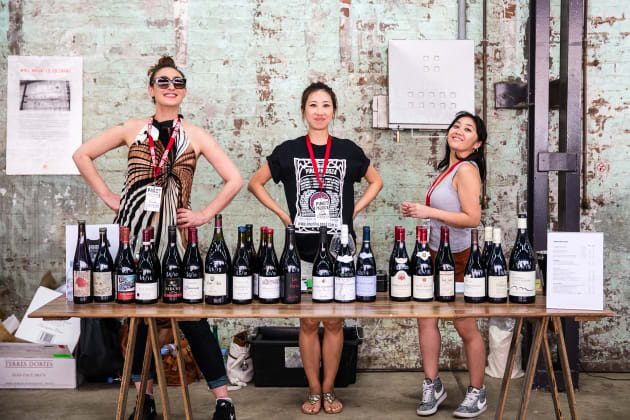 It will be pinot noir for as far as the eye can see when Pinot Palooza returns next month. Kicking off in Perth before touring the major cities, the festival will showcase over 100 Australia and Kiwi wine producers, together with food from many of Australia's top chefs.
Dan Sims, director of Bottle Shop Concepts and organiser of Pinot Palooza, says, "2017 is a game-changing year for Pinot Palooza. It's the biggest of all the events we're running this year, and the biggest Palooza in its history.
"Not only are we expanding to include more cities in New Zealand, with Wellington and Christchurch added to the bill, we're taking it to Singapore late November. So the question is, where will you Pinot?"
In Australia, Pinot Palooza will feature the likes of Curly Flat (Macedon), Josef Chromy (Tasmania), Ata Rangi (Martinborough, NZ), Stefano Lubiana (Tasmania), Dog Point (Fairhall, NZ) and Pegasus Bay (Waipara, NZ).
And amongst the food exhibitors will be Yarra Valley Dairy, the Porteno group, Blackbird, Epocha, Fromage Artisans, and Maker & Monger. And while full menus will be revealed closer to the event, the festival will feature a range of pinot-pairing food, like charcuterie, cheese and grilled meats. 
Also on hand will be such non-pinot offerings as Sample Brewing, Young Henry's, Stone & Wood beers, frosé, and cider.
2017 Pinot Palooza:
Perth: Saturday July 29, Showgrounds Claremont
Adelaide: Saturday August 5, Adelaide Gaol
Melbourne: Saturday October 7, Town Square Pavilion
Sydney: Sunday October 8, Carriageworks
Brisbane: Saturday October 14 and Sunday October 15, Light Space
For tickets and further information, please visit pinotpalooza.com.au.