Peter Gilmore names two new co-head chefs at Quay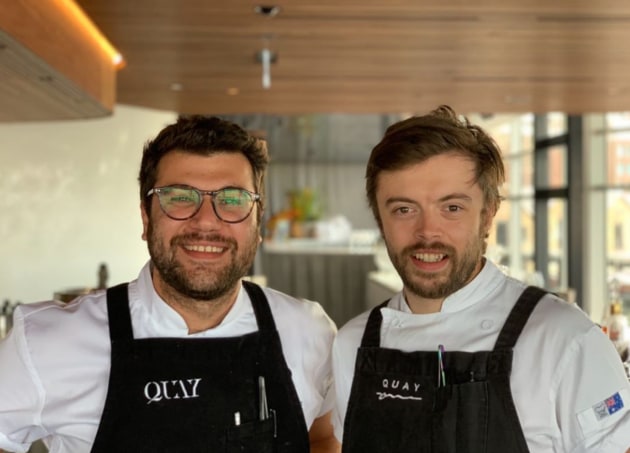 Quay exective chef and owner Peter Gilmore has today announced via Instagram that two of his senior sous chefs, Troy Crisante and Tim Mifsud, will be promoted to co-head chefs at the three-hat Sydney diner. 
The two will share the role, replacing Rob Kabboord who stepped down earlier this month after four years to move back to his home in Victoria, where he will work on a new solo venture.
"Both Tim and Troy have worked with me for a number of years working there way up through the ranks at Quay and have proven to be outstanding chefs who work together brilliantly. I am so happy and proud to have them lead my great team of 38 chefs at Quay," Gilmore wrote.
Leeds-born Mifsud joined Quay as a junior sous two years ago after cheffing at Bentley Restaurant and Bar. Crisante joined Quay last year after working as a sous chef at Lennox Hastie's Firedoor. 
Crisante was also part of foodservice's 30 Under 30 winning class of 2018. Back then he told us: "I strongly believe that a career in foodservice is something that chooses you, hospitality is a quality in a person that is hard to teach and I think that some people have a deep desire to look after people, to do their best to make people enjoy themselves and to nourish others with not only food and drink, but love and hospitality."