OzHarvest's innovation arm ForPurposeCo. partners with anti-food waste leader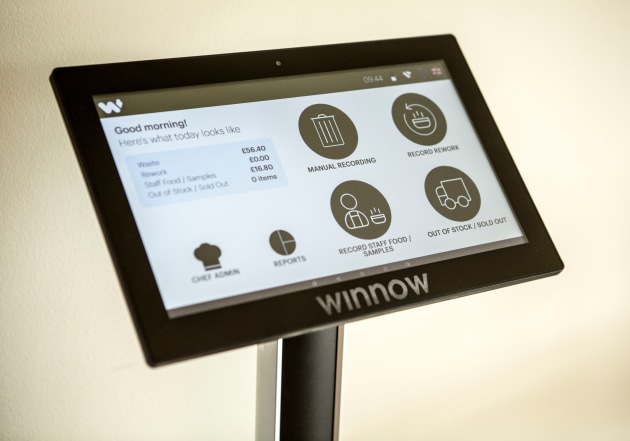 Following its recent launch, OzHarvest's profit-for-purpose enterprise, ForPurposeCo., has teamed up with technology innovator, Winnow, to help Australian and New Zealand chefs reduce their food waste.
Founded in 2013, Winnow's technology is now used in over 30 countries as well various global companies, including IKEA, Compass Group and AccorHotels.
Winnow's technology gives users the tools by which to measure, monitor, and correspondingly reduce their food waste footprint.
And by understanding the volume of food being lost, and what that means from a financial perspective, commercial kitchens and businesses have been able to reduce their waste by up to 70 per cent while cutting food costal.
"We are on a mission to connect the commercial kitchen, create a movement of chefs and inspire others to see that food is too valuable to waste," says Marc Zornes, Winnow co-founder.
"Collectively our clients are saving themselves $21 million every year while becoming more efficient and doing the right thing for the environment.
"Tackling food waste is a huge opportunity for the hospitality sector and we believe that Winnow has application in virtually every professional kitchen across Australia and New Zealand.
"Our partnership with ForPurposeCo. as OzHarvest's innovation arm, allows us to tap into a waste-conscious market with partners who share our commitment to the UN Sustainable Development Goal 12.3 to halve global food waste by 2030."
Food waste currently costs Australia $20 billion every year, and the Ronni Kahn, chief visionary of ForPurposeCo. and founder of OzHarvest, sees the new partnership as an important step forward in tackling the issue.
She says, "While OzHarvest continues to lead the way in saving food waste and providing quality rescued food to vulnerable people, we started ForPurposeCo. to look at other global solutions out there that can drive positive change.
"Through this important partnership, ForPurposeCo. is now able to promote and provide Winnow's technology within the Australian and New Zealand market – complementing OzHarvest's food rescue solution – extending our reach and impact even further."