OzHarvest CEO CookOff raises $2m for record-breaking feed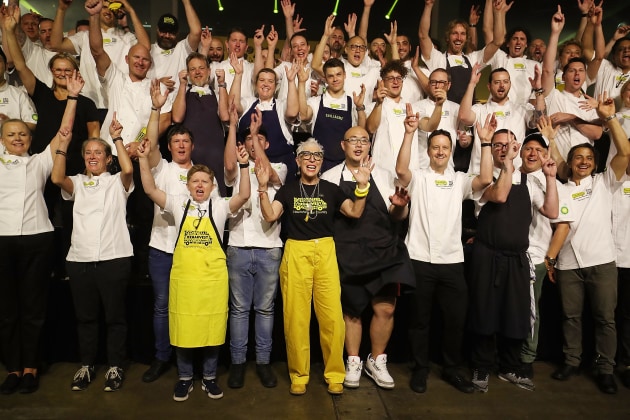 OzHarvest celebrated its biggest ever CEO CookOff on Monday March 19 with the help of Australia's top chefs and business leaders.
Two hundred CEOs and corporate teams together with 50 chefs banded together at the Royal Hall of Industries to feed 1400 special guests from charity agencies across Sydney.
Amongst those involved were chefs Josh Niland (Saint Peter), Neil Perry (Rockpool Dining Group), Matt Moran (Solotel), Colin Fassnidge (4Fourteen), Guillaume Brahimi (Bistro Guillaume) and Peter Gilmore (Quay Restaurant).
The 2018 OzHarvest CEO CookOff raised a grand total of $2,021,555, which will go towards feeding four millions Australians.
OzHarvest Founder and CEO Ronni Kahn was left astounded by the amount of money raised.
She said, "I'm simply blown away by the unbelievable efforts of the CEOs and teams, who threw themselves into this event with fundraising gusto.
"Thanks to the generosity of their supporters, OzHarvest can now deliver another four million meals to help people in need."
The biggest individual fundraiser of the night was Merchant Group's managing director, Andrew Chapman, who contributed $302,500.
Of the corporate teams, PwC headed the leader board by raising $106,040.
Based in Perth, Chapman travels every year to take part in the OzHarvest CEO CookOff.
"This is my seventh year at the CEO CookOff," he said.
"It's a humbling and uplifting evening, where CEOs get to see the impact of their fundraising first hand.
"Hearing the stories and understanding the journey that some people go through makes you realise it does not take much to slip through the cracks.
"It's a great reminder that those in a position to give, should."
For further information or to make a donation, please visit ceocookoff.com.au.