Owners vow to rebuild after Brisbane's oldest Italian deli gutted by fire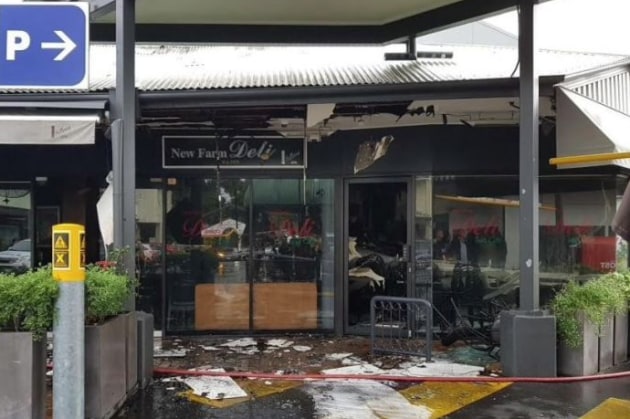 New Farm Deli, Brisbane's oldest Italian deli and one of the city's most iconic and popular lunch spots, was destroyed by a fire over the weekend.
It took 30 firefighters an hour to put our the blaze, which started in the kitchen around 12am Sunday. The cause of the fire was a stove burner that was bumped or left on, setting the kitchen alight before taking down the entire roof and engulfing the building. No one was injured. 
Police have declared the area a crime scene, and are working with Queensland Fire and Emergency Service's investigation unit to determine how the burner was left or turned on.
The deli has served locals breakfast, lunch, cheese, pantry goods and small goods since it opened 44 years ago.
Co-owners Maria and Vince Anello now vow to rebuild the building from the ground up to keep the deli alive. 
On Instagram they posted: "Investigations are still underway, and we are waiting to hear more about what caused the fire. We will keep you informed as we learn more! With the help and support of our incredible team and beautiful family here at New Farm Deli, we promise you that we will be back up and running as quickly as possible."
No news yet on when the deli will reopen.