Owners of "sushi-pizza" restaurant blame award rates as reason they went bust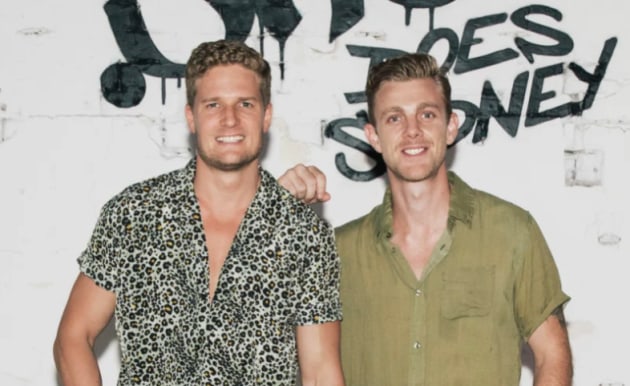 Sushi-pizza restaurant Sash in Surry Hills has been placed into liquidation with debts of  $436,000, three months after opening, according to Fairfax. Despite a crowndfunding capaign that raised $184,000 to open the restaurant, its founders, Dave Nelson and Kyle Stagoll, say they've fallen on hard times, blaming high award wages, rent and UberEats.
"Most of our competitors who have been successful over the past few years have been paying staff under the award rate, it seems the only way venues can stay ahead. Does that mean hospo workers are drastically over paid for the value they produce for a business? Probably," Stagoll told Fairfax. 
This reaction is in the wake of George Calombaris' underpayment scandal, and Prime Minister Scott Morrison's pledge to criminalise wage theft. 
"We always paid the award and above to all staff. You simply cannot otherwise the fines are massive. If we weren't paying the award we'd probably still be open," he said.
The restaurant – located in one of Sydney's most expensive suburbs – serves fusion food inspired by Japanese cuisine, like "Japanese Pizzettes" which are pizza bases topped with typically sushi ingredients. The sashimi blue cheese pizza is topped with tataki tuna, seared salmon, blue cheese, sriracha and wasabi mayo. The 'Honolulu' pizza is topped with tataki tuna, confit apricot, pineapple, jalapeño, smoked Japanese bbq sauce, kombu-toasted mixed nuts and whipped cheese.
Elsewhere on the menu are Japanese-inspired sliders, bao and tacos, plus "bone broth" ramen, lobster stock curry with Wagyu beef and tuna katsu, and a sweet apple crumble pizza. 
Stagoll also said that their debts are in part due to the sum of $900,000 they spent on the restaurant's fit-out.
Stagoll also blamed the seasons for the low interest in the restaurant. 
"Originally the business got off to a flying start and it was looking great, then the election, double long week[ends] and cold weather hit and like most venues nearby our revenue dropped about 40 per cent and a new business with loans couldn't survive," he said.
He also said UberEats has "killed midweek dining", saying that Monday to Friday the restaurant was surprisingly quiet. 
Online, the pair have been the topic of ridicule from the hospitality industry.
Popular Instagram blog @cooksuck, also known as the "internet food police", has condemned Nelson and Stagoll's complaints, saying the reason for their failure is a "shithouse business idea". 
Another respondent on Sydney Morning Herald's tweet about the story share a photo of a recent post on Nelson's Instagram. The post was of Nelson getting into a Ferrari, with the caption : "At 23 I was driving my dad's old car, by 26 I was driving a Ferrari. Life can turn around quickly so don't get down about "rock bottom"."
@cooksuck posted that driving your dad's old car at 23 is actually starting from the top.
Sash Melbourne on Chapel Street, Windsor is still open and serving Japanese fusion.