OpenTable announces new features optimised for iOS 11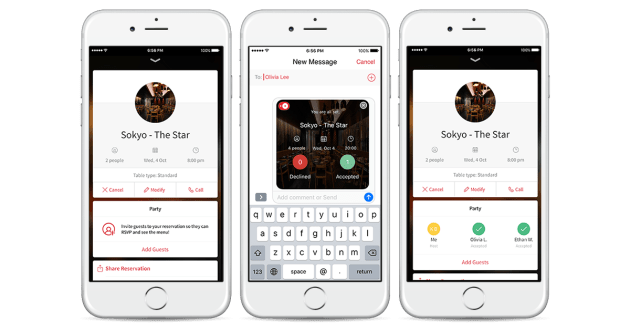 Online reservations platform, OpenTable, has today unveiled new features optimised for iOS 11 that allow diners to explore and share bars, restaurants and cafes in new ways across iPhone and iPad.
Jonathan Grubb, director of mobile product management at OpenTable, is happy to see the roll out of the new features.
He says, "The new iOS 11 features allow OpenTable diners to seamlessly share restaurant and reservation information across various applications on their devices.
"With iMessage invites and Drag and Drop capabilities, the reservation process becomes a much more social experience. It's now easier than ever to get a group together to discover restaurants and book a reservation on OpenTable."
The new 'Invite Guests' option allows diners to send dining invitations and share restaurant reservation details within an iMessage conversation. To do so, inviters only need to tap the 'Add Guests' icon on the reservation confirmation screen.
The new Drag and Drop feature on iPad also allow diners to share restaurants from anywhere in the OpenTable app in  iMessage conversations. As they can  reservations into iCal Apple Maps and other apps on iPad.
For further information, please visit opentable.com/m/mobile-apps.