New Solotel restaurant Chophouse opens in Parramatta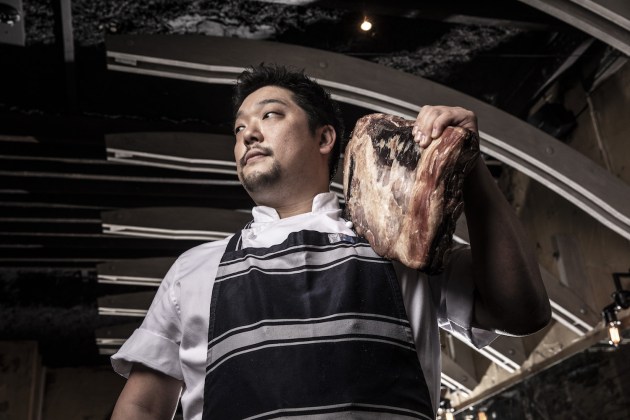 After ten years of grilling meat in the Sydney CBD, the Solotel Group has opened its newest venue under the Chophouse brand in Parramatta's Centenary Square with Scott Kim as head chef.
Kim has spent the past eight years manning the pans at the Chophouse CBD, and is keen to showcase knowledge and skills to a Western Sydney customer base.
Accordingly, on the menu are cuts of meat from various New South Wales suppliers, including Jack's Creek, Rangers Valley and Riverine Premium.
New to the Chophouse menu are 'Butcher's Block', a selection of steaks served with twice-cooked chips, two sauces and two sides; and the 'Pork Rib Full Rack' with house-made five-spice rub, BBQ glaze and two sides; as well as dishes dry-aged beef burger with hot raclette cheese; cauliflower schnitzel with burnt butter, capers, parsley and lemon; and chocolate fondue with warm Valrhona chocolate, jam doughnuts, honeycomb, strawberries and marshmallows.
"At Chophouse we're more than a contemporary Aussie steak restaurant," says Olivia Casson, general manager of Chophouse Parramatta.
"For a start we're fanatical about perfectly cooked steak and working with quality cuts of meat to bring a new kind of experience to meat lovers.
"When you eat with us, you feast."
For more information, please visit chophouseparramatta.com.au.