New restaurant Lesa opens above Melbourne's Embla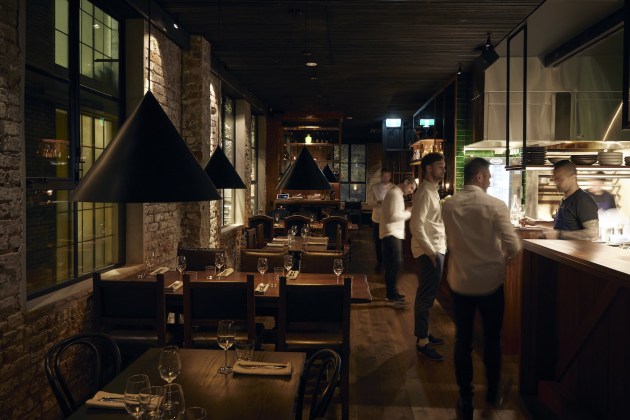 Melbourne restaurateurs, Christian McCabe and Dave Verheul, have launched their hotly anticipated venue Lesa, directly above their wine bar Embla.
With the help of Allistarcox Architecture, the two have envisaged the Lesa dining space as one with a brooding atmosphere, exposed brick, steel-framed, factory-style windows and antique lighting.
Lining the dining room are intimate, wooden banquettes with black, leather cushions line, while round, European, oak tables and reclaimed farmhouse benches also feature for larger groups.
The centrepiece of Lesa's open kitchen is a large wood-fire oven, encased by bottle-green tiles and a glass-fronted wine room filled with wines personally selected by McCabe.
"During the construction phase we found the room was really conducive to lingering," says McCabe.
"We hope that people will feel the same way, and have done our best to make sure it's a place you never want to leave."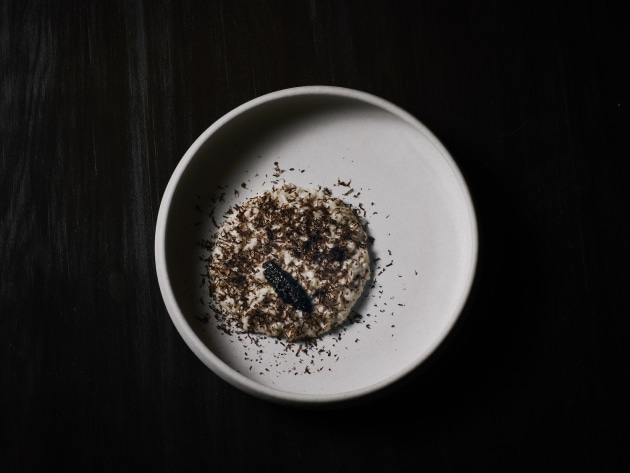 Bucking the share-plate trend, Verheul has designed a four-course, produce-driven menu with a six-course option and late-week lunch sittings available soon.
Corresponding to what's in season, the Lesa menus will change regularly and the launch menu currently features raw flounder with hazelnut, green almond and pear leaf; chicken porridge, almond milk and black chestnut; aged pork loin, buckwheat miso, kale and pickled walnut; and salted bergamot meringue with, koji, walnut and quince.
As Verheul sees it, "The food will show a selection of old-world techniques presented in a new-world way."
McCabe's wine list reflects pours and pallets collected by McCabe since moving to Melbourne, and focuses largely on minimal intervention, Australian producers and old-world vintages.
For further information, please visit lesarestaurant.com.au.