New head chef announced for Chris Lucas's Hawker Hall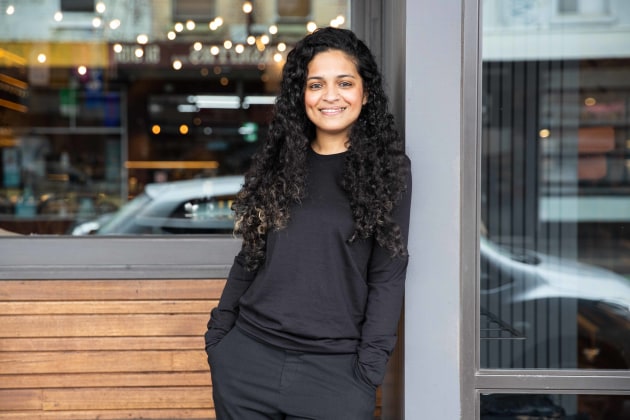 Melbourne restaurateur Chris Lucas's Windsor restaurant Hawker Hall has announced a new head chef.
Nabila Kadri grew up in India before moving to Australia at the age of 18 to pursue a cooking career. Upon finishing her apprenticeship, Kadri got a job at Teage Ezard's Gingerboy, where she was introduced to Asian cuisines. She stayed there for five years before moving to Lucas's Chin Chin to work under executive chef Ben Cooper. She then moved around the Lucas Group restaurants, spending two years at Kisumé before finally settling at Hawker Hall, the Chapel Street restaurant that's inspired by food halls in Malaysia and Singapore.
To coincide with her arrival, however, Kadri has created a temporary menu of the Indian street foods she grew up eating.
"My love of street food dates back to my childhood where my friends and I would spend our weekly allowance on food from the surrounding street stalls. As a kid I would devour tandoori chicken, onion pakora and Mumbai pav bhaji, and of course I've made sure these are all on the Little India menu," she said in a statement. 
Alongside these, the menu will include Wagyu beef Seekh kebab with charred shallots, grilled varuval tiger prawns, and Gulab Jamun, a cardamom syrup doughnut with rose petal sorbet and toasted almonds.