New Basque-inspired restaurant Ortzi opens in Surry Hills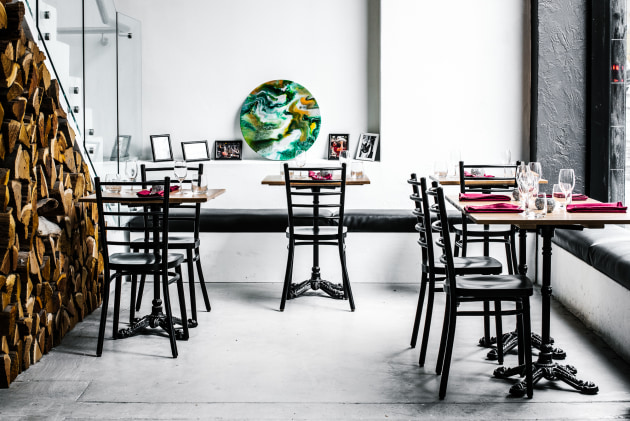 Having focused on Italian cuisine for several years at Sagra, co-owners and chefs Michael Otto and Edward Saxton together with Jared Lanzua open the doors to their second and Basque-leaning venue, Ortzi, on Thursday June 7.
The idea for Ortzi came from Otto and Saxton's appetite to launch a new restaurant with a completely different style.
Teaming up with architext Jaime Au, they designed split-level restaurant that seats 60 with a minimalistic but rustic dining space. Think off-white walls and concrete flooring, with Tasmanian Oak table-tops, banquets and bars made by the Ortzi team themselves.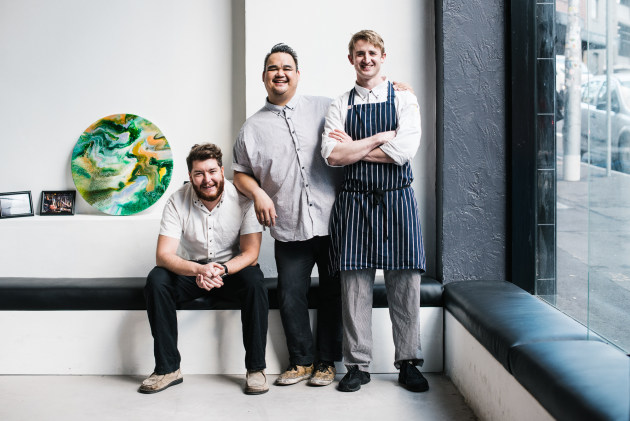 The reason for this, Otto says "is to let the ingredients shine and ensure that each dish is more than just a sum of its parts.
"For us to adapt the menu on almost a daily basis, we must be intuitive cooks.
"We're fostering a creative environment for the chefs to take what is available in front of them in terms of a beast, seafood and vegetables, and create something that not only does the produce justice but is also reflective of the Basque region."
Accordingly, the Ortzi menu offers a mix of Basque-inspired dishes all designed to be shared.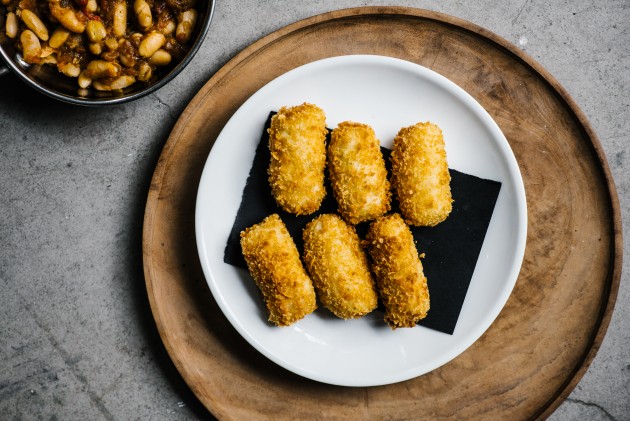 Pintxos (small snacks) kick off the meal and include salt cod omelette with salsa rossa, jamon and idiazabal croquettes, ajo blanco with muscatels, grilled sardines with lemon, Bayonne ham, roasted oyster with root vegetable consommé and the luscious lobster and celeriac roll.
Entree highlights include porcini and cider vinaigrette, pickled crab with Jerusalem artichoke, roast cauliflower with chestnut cream and sesame, and calamari, ink, kipflers and bay leaf.
The Ortzi mains features signature dish woodfired rib-eye served with charred onions and romesco, as well as Holmbrae chicken with radicchio, paprika and yoghurt, pork shoulder cooked in cider with wood-roasted apples and charred leek, saffron and curd tart.
Dessert includes such classics as Basque rice pudding with Pedro Ximénez soaked pears, gâteau Basque, olive oil and pine nut torte, and baked cheesecake.
Ortzi's drinks program features a combination of flat cider (or cidre as it's called in Basque country) and wine from northern Spain and southern France.
For further information, please visit ortzi.com.au.